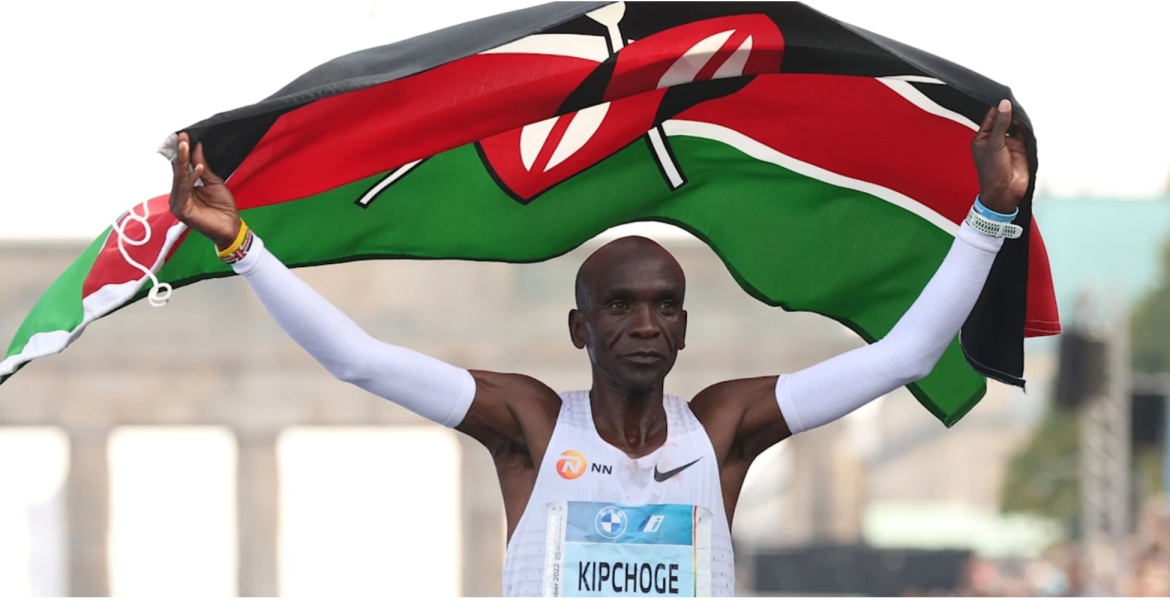 World Athletics has ratified Eliud Kipchoge's marathon world record of two hours, one minute and nine seconds.
The 38-year-old Kenyan runner set the record during last year's Berlin Marathon, taking off 30 seconds from the previous world record that he had in the same race in 2018.
Kipchoge crossed the finish line in 2:01:09, making this the eighth consecutive men's marathon world record to be set in Berlin.
"I am overjoyed to have broken the world record," said Kipchoge at the time. "I wanted to run the first half so fast. After 38km I knew I would be capable of breaking the world record. The circumstances were great, and so was the organization."
This was Kipchoge's 10th title at the World Marathon Majors, making him the most successful marathoner of all time.
Kipchoge became the only man to run a sub-two-hour marathon when he clocked 1:59.40 on a specially designed track in Vienna in 2019, but the time is not officially recognized as it was not set in competition.