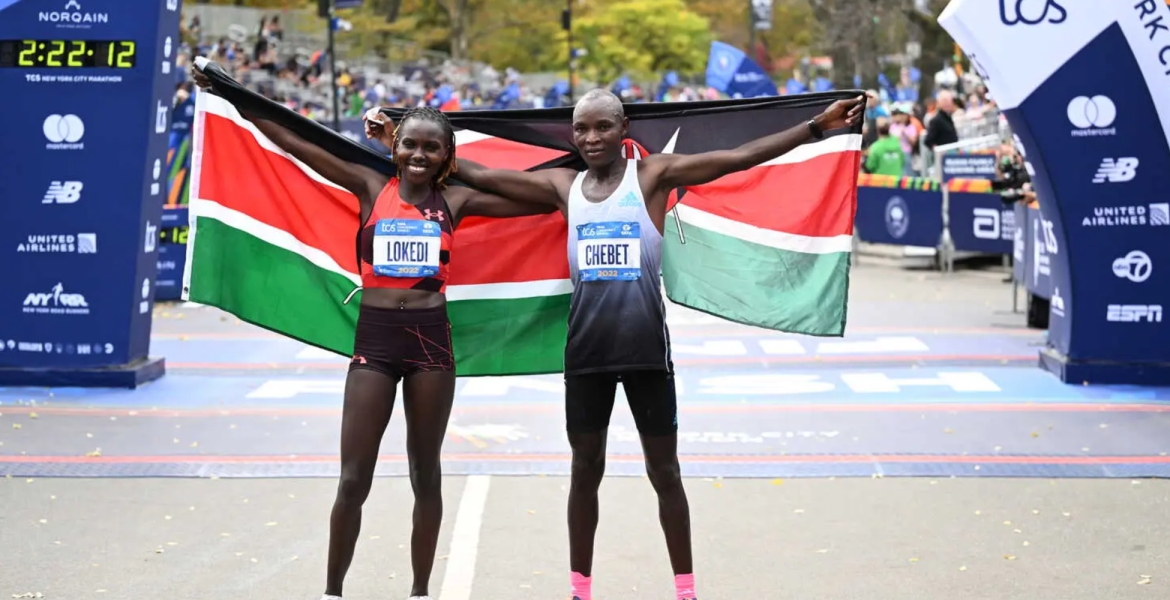 Kenyans Evans Chebet and Sharon Lokedi are this year's New York Marathon champions.
Chebet, who won the Boston Marathon in April, clocked two hours, eight minutes and 41 seconds to win the men's race, becoming the first man to win both races in the same year since his compatriot Geoffrey Mutai in 2011. This was the 33-year-old's first appearance in New York.
Shura Kitata of Ethiopia placed second in 2:08:54 while Netherlands' Abdi Nageeye, the last year's Olympic silver medalist, settled for third with a time of 2:10:31. Defending champion Albert Korir of Kenya finished eighth.
Chebet's victory continued Kenyan domination in marathon majors this year, where a male runner from Kenya had won all of five of those races coming into New York City.
Lokedi, 28, an NCAA champion in 10,000 meters in 2018, won the women's pro race in her New York City Marathon debut, crossing the finish line in 2 hours, 23 minutes and 23 seconds. This was Lokedi's first-ever marathon.
Kenyan-born Lonah Chemtai Salpeter of Israel came in second, seven seconds behind Lokedi, followed by Gotytom Gebreslase of Ethiopia.
Chebet and Lokedi, the top finishers in the women's and men's races will each receive $100,000 (approximately Sh12 million).