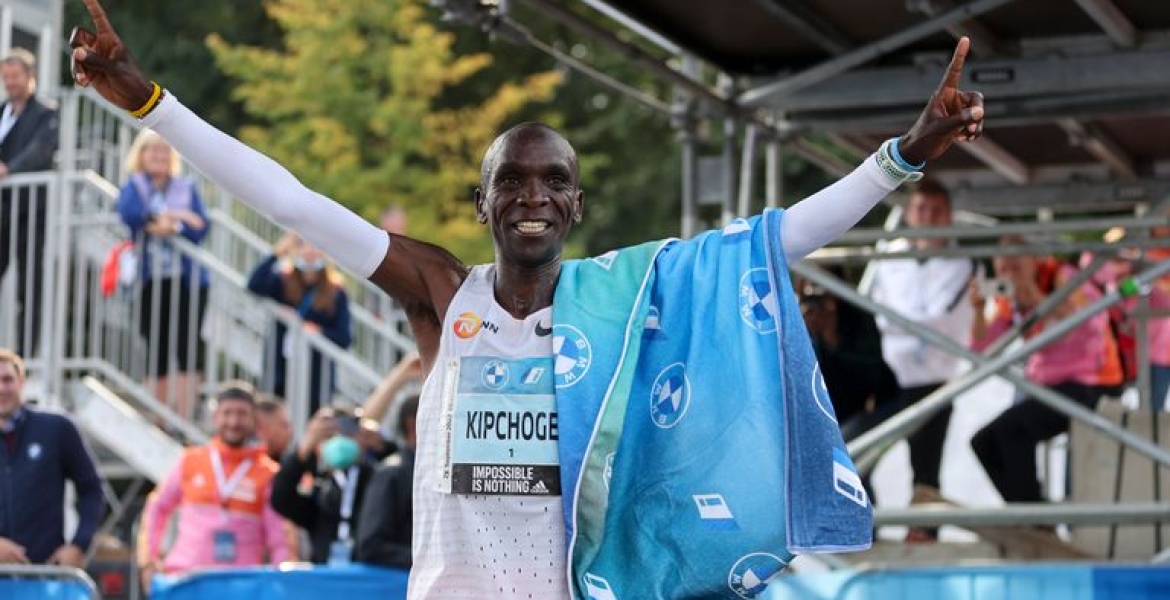 Kenyan Eliud Kipchoge has smashed his own marathon world record, winning the Berlin Marathon in a time of two hours, one minute, and nine seconds.
The 37-year-old two-time Olympic champion sliced 30 seconds off the previous record he set in the German capital four years ago, cementing his status as one of the greatest runners of all time.
Sunday's victory means Kipchoge has now won 15 of his 17 career marathons, including two Olympic gold medals and 10 major titles.
Mark Korir, who crossed the finish line four minutes and 49 seconds behind Kipchoge, completed a one-two finish for Kenya with Ethiopian Tadu Abate settling for third place.
Kipchoge has already declared his intention to become the first runner to win three Olympic marathon titles in Paris in 2024. 
He also wants to win all six Abbott World Marathon Major races having already bagged four of them, only missing the Boston and New York City titles. He has three London marathon wins, four Berlin marathon victories, and one Chicago and Tokyo title respectively.
In 2019, Kipchoge became the first man to run the marathon in less than two hours in a race dubbed "INEOS 1:59 Challenge," although that mark is not recognized as an official record.