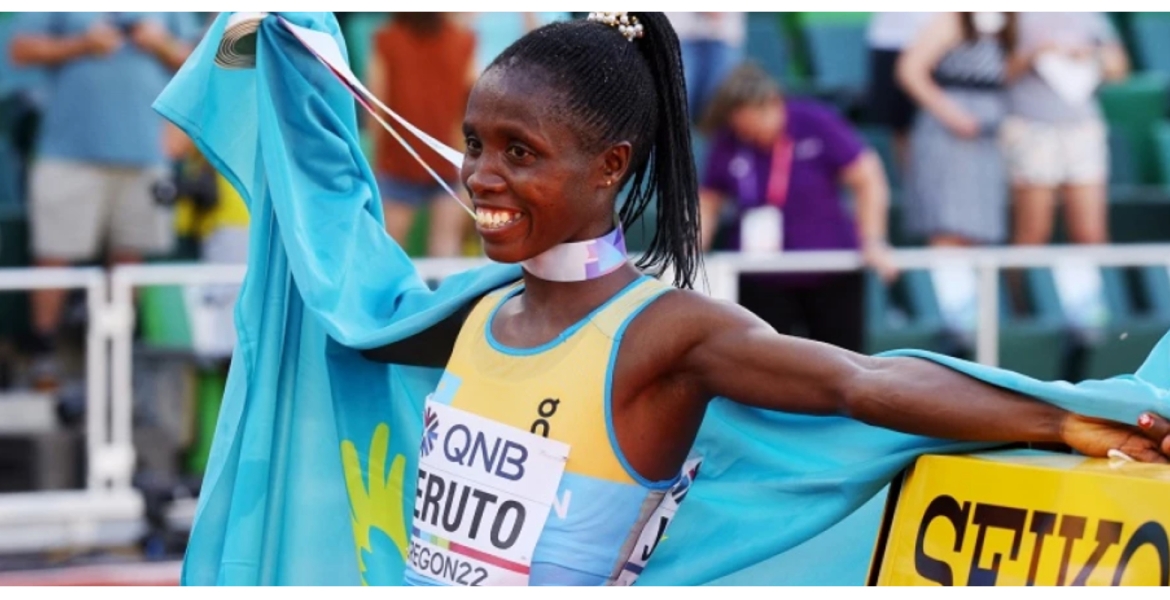 Kenyan-born runner Norah Jeruto on Wednesday bagged gold for Kazakhstan in the women's 3000m steeplechase at the World Athletics Championships in Eugene, Oregon, USA.
Jeruto clocked 8:53.02, the third-fastest time in history and a championship record, to clinch gold ahead of Ethiopian Werkuha Getachew, who claimed silver in a national record of 8:54.61.
Ethiopia's Mekides Abebe snatched bronze in 8:56.08 after a mistake by Kenyan-born Bahraini Winfred Mutile Yavi, who finished fourth.
Kenya's sole representative in the final Celliphine Chespol, a two-time world junior champion, finished 13th, making it the first time the country has failed to win a women's steeplechase medal since it was introduced as a world event.
Jeruto was the second Kenyan-born athlete to win a medal for another country in the ongoing World Championships after Lonah Chemtai Salpeter clinched bronze for Israel in the women's marathon on Tuesday.
Jeruto was among four Kenyan-born athletes who switched their international allegiance to Kazakhstan in March this year. She was granted Kazakhstan citizenship alongside Daisy Jepkemei, Shadrack Koech, and Caroline Chepkoech after the World Athletics approved their request to represent the Central Asian country at the international level.
Rule 1.4.2 of the World Athletics Charter states that athletes who gain new citizenship or wish to change their status can do so if three years have passed since they competed for their country.