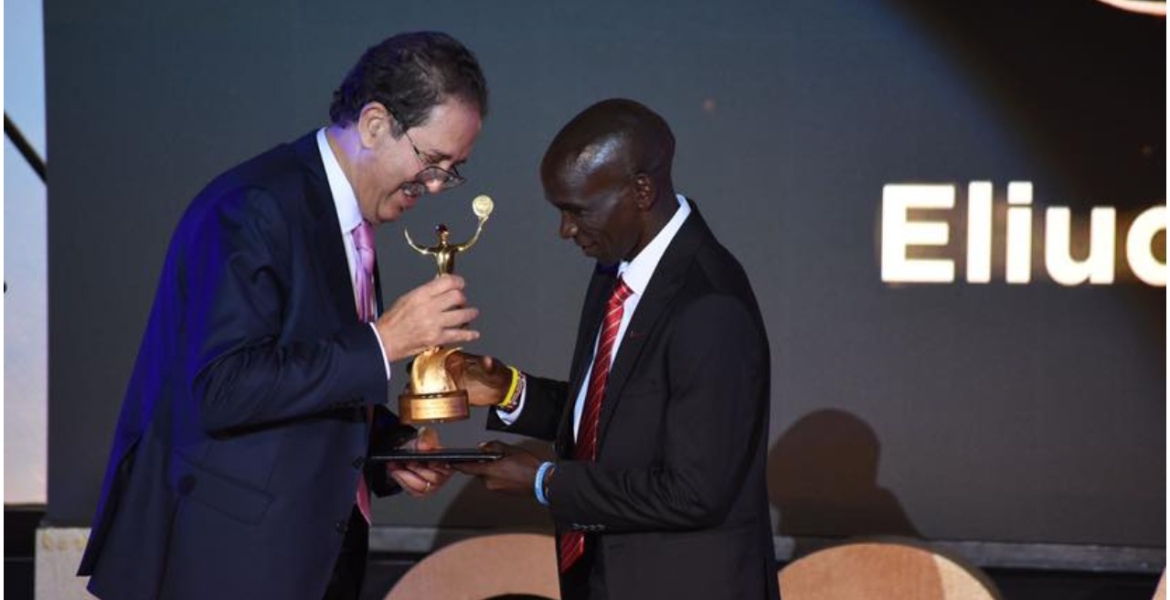 The Association of National Olympic Committees (ANOC) has named Kenyan runner Eliud Kipchoge as the best male athlete of the Tokyo Olympics.
Kipchoge, a double Olympic champion, was feted at the ANOC awards gala held in Greece on Sunday.
The world marathon record holder successfully defended his marathon gold title at the Tokyo Olympics, becoming the third athlete to win back-to-back marathons at the Olympics.
Kipchoge, 36, was awarded by Mustapha Berraf, the president of the Association of National Olympics Committee of Africa.
"It is an honor to win the ANOC Award for the Best Male Athlete of the Tokyo Olympics. With so many beautiful performances by so many athletes, I am proud to be the recipient of this award," said Kipchoge. 
Canada's Maggie Mac Neil won the Best Female Athlete of Tokyo 2020 award while the Outstanding Athlete Performance award went to Mijain Lopez of Cuba.
Japan National Baseball Team and New Zealand Rugby Team were named the Best Male and Female Teams at Tokyo Olympics respectively.
Kipchoge has also been nominated for this year's Male World Athlete of the Year award and will battle it out with nine other nominees.