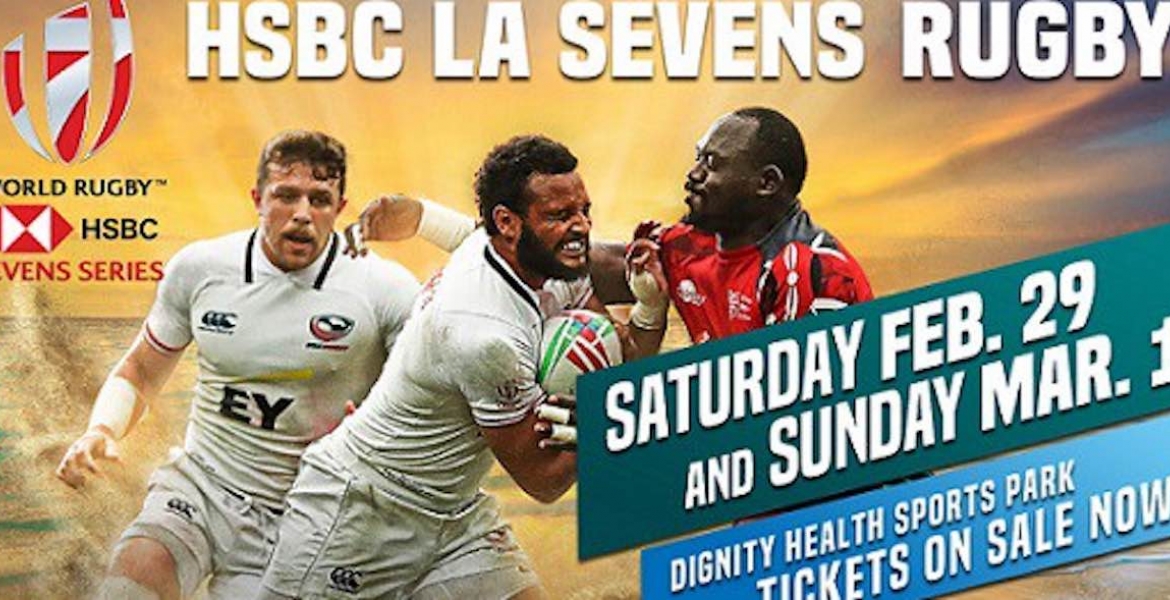 The US leg of the HSBC World Rugby Sevens Series 2020 kicked off on Saturday in Los Angeles, California.
The Kenyan team lost its opening Pool B match against South Africa, falling 5-31 at Dignity Health Sports Park in Los Angeles.
Kenya is grouped with South Africa, Ireland, and Canada in Pool B.
The next matches for Kenya in Pool B are against Ireland at 5:31pm ET, and against Canada at 9:35pm ET.
Coming into the Los Angeles 7s, Kenya was ranked 11th with 26 points in the 16-team series. New Zealand currently leads the series with 76 points, followed by South Africa with 67 points. France is third with 56 points.
After a decade of the USA Sevens being hosted in Las Vegas, Nevada, the 2020 tournament relcated to Los Angeles and shortened from three days to two days.