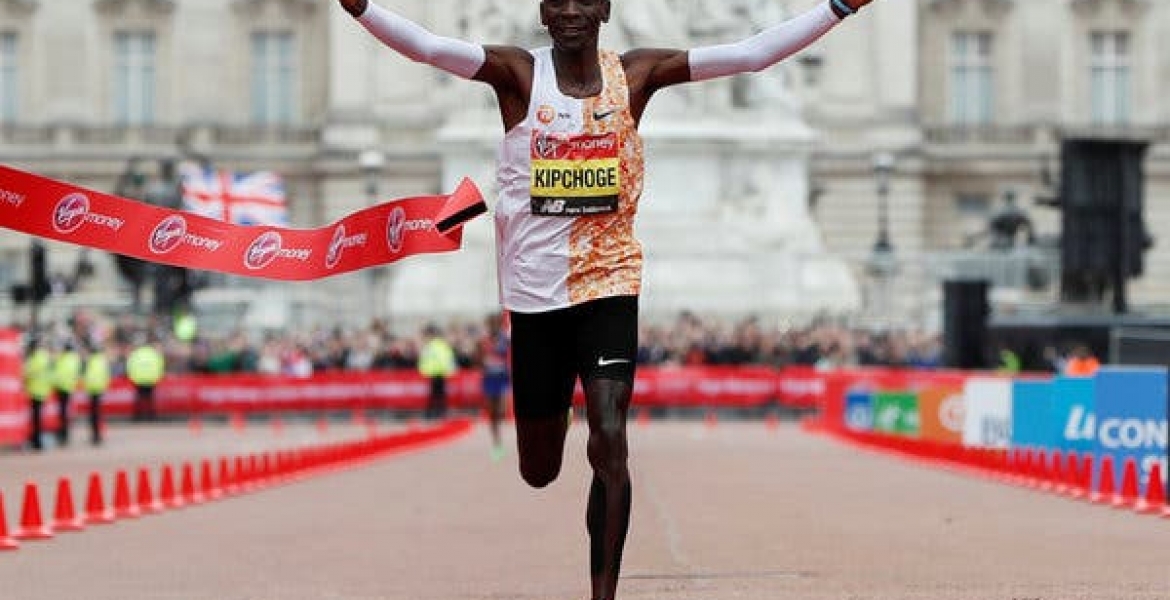 Celebrated Kenyan marathoner Eliud Kipchoge has played down claims that  the Nike Zoom Vapor racing shoe he wears gives an unfair advantage over other long-distance runners.
This comes after media reports on Wednesday suggested that athletics governing body IAAF was considering banning the shoe for allegedly giving athletes "undue advantage" over their opponents. 
Kipchoge, who is the world marathon record holder, donned the shoe on October 12th, 2019, when he became the first man to run a marathon in under two hours. The 34-year-old completed the race held in Vienna, Austria in one hour, 59 minutes and 40 seconds.
The following day, Kenya's Brigid Kosgei smashed women's world marathon record that was held for 16 years by Paula Radcliffe of Britain. Kosgei clocked 2 hours 14 minutes, 4 seconds at the Chicago Marathon while wearing the same shoe.
"The contentious issue is the foam and carbon-fiber composition of the sole, which acts like a spring to help runners get the most forward push from each stride," British newspaper, The Daily Mail reported on Wednesday.
"A technical body looking into the Nike shoes are set to deliver their findings at the end of this month," it added.
But speaking at his training camp in Kaptagat, Nandi County on Wednesday, Kipchoge laughed off the claims, saying records are broken by individuals, not footwear.
"It's the person who is running and not the shoes. It is (Lewis) Hamilton who does the driving and not Pirelli tyres," Kipchoge said in reference to Formula One racing.
He, however, indicated that there was a need for checks and balances as running technology evolves. "Controls have to be there because fairness is good. But technology is growing and you can't deny that!" said Kipchoge.
Kipchoge, who also used the Nike Zooms when breaking the world record in Berlin in 2018, is presently preparing to defend his London Marathon title in April.