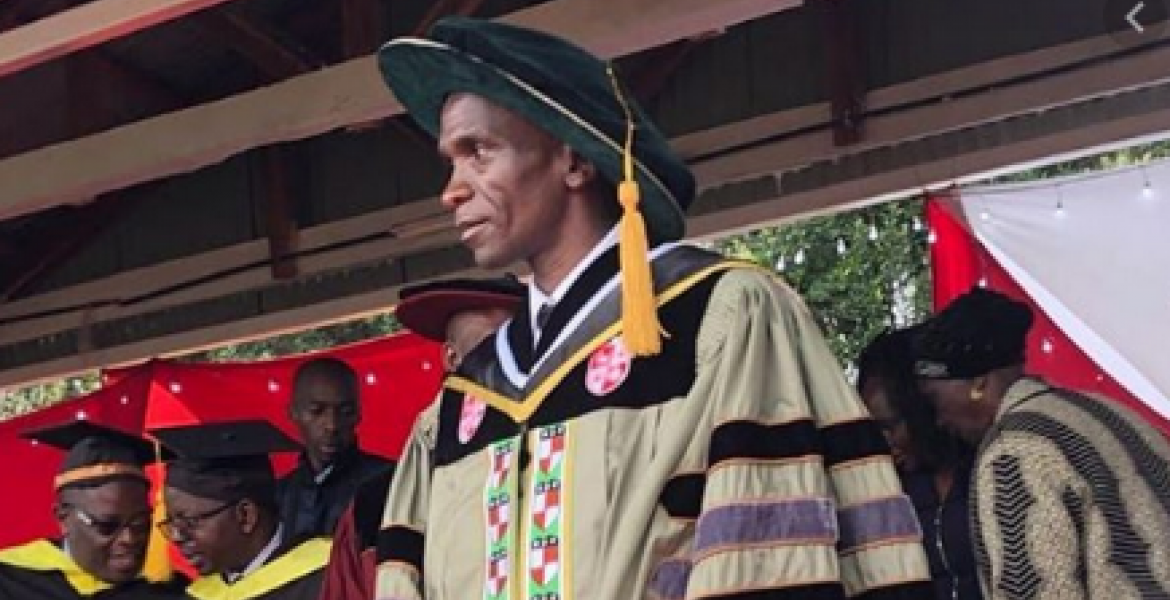 Celebrated Kenyan marathoner, Eliud Kipchoge is on Friday, December 13th set to receive an Honorary Doctorate of Laws degree from the United Kingdom's University of Exeter.
Kipchoge, who is the world marathon record holder, will be conferred with the degree in recognition of his achievements in the field of sport, according to a letter sent to him by Exeter University's Vice-Chancellor Prof. Sir Steve Smith.
"It gives me great pleasure to inform you that the Council and Senate of the University of Exeter would like to recognize your outstanding achievements in the field of sport by conferring upon you an Honorary Doctorate of Laws," read the letter.
"The University normally grants a small number of honorary degrees each year and we would be delighted if you were able to honour us by accepting this award."
Last week, Kipchoge received an honorary degree in science from Laikipia University, recognizing his contribution to the field of sports. During Mashujaa Day celebrations on October 20th, President Kenyatta awarded Kipchoge with the 'Elder of the Order of the Golden Heart' (EGH), the highest civilian award in Kenya.
On November 23rd, Kichoge beat four other contestants to win the Male Athlete of the Year award for the second year in a row during a ceremony held in Monaco, France.
Kipchoge, 34, made history as the first man to run a marathon in less than two hours when he achieved the INEOS Challenge in Austria, Vienna on October 12th. He completed the race in 1 hour, 59 minutes, 40 seconds.