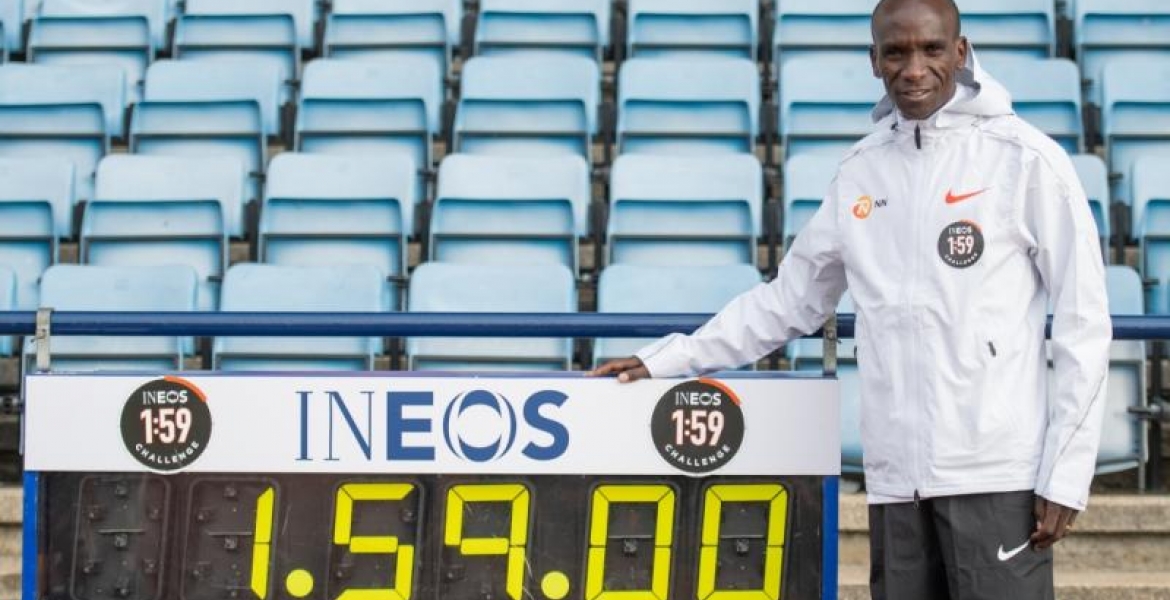 Olympic champion Eliud Kipchoge on Monday departed the country for Vienna, Austria ahead of his attempt to become the first man to run 42km (26 miles) under two hours. 
The 34-year-old marathon record holder left his training base in Eldoret town in a private jet provided by British billionaire Sir Jim Ratcliffe, who is sponsoring the challenge.
Kipchoge looks to smash his own record set last year at the Berlin marathon of two hours, one minute and 39 seconds.
His target of running the marathon under two hours, dubbed "INEOS 1:59 Challenge", will take place in the streets of Vienna, in a date and time to be confirmed by organizers, who are first monitoring the weather conditions. The tentative date for the event is Saturday, October 12th.
Organizers of the event picked Vienna as the venue of the INEOS 1:59 Challenge due to its favorable weather conditions in October.
This will become Kipchoge's second attempt to break the two-hour barrier after coming close in Nike's Breaking2 project held at the Monza Formula 1 track in Italy in May 2017, where he missed the target by 26 seconds.
"All Kenyans will be crossing fingers during the race as I try to show to the world that everything is possible with human beings. I am ready for the challenge," Kipchoge said at Eldoret Airport before leaving for Vienna.
Should he break the sub-two-hour barrier, Kipchoge will have notched up 12 wins from the 13 marathons he has raced.
Kipchoge, who is regarded as the greatest marathoner of all-time, has won the Berlin Marathon three times, and four times in the London Marathon.