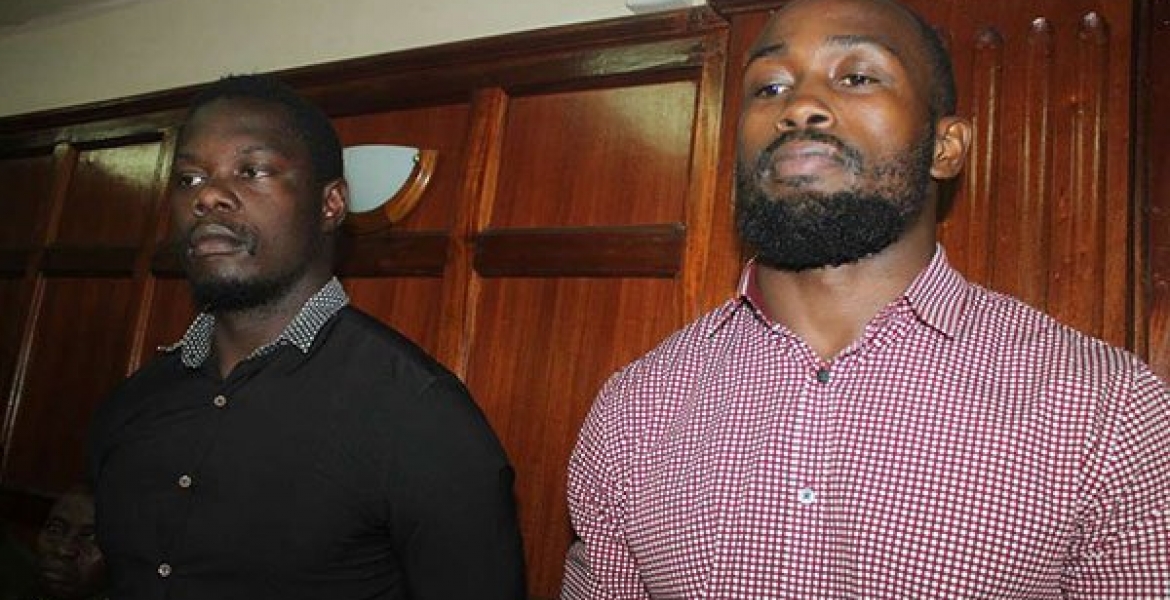 Kenya Rugby 7s players Alex Olaba and Frank Wanyama have each been sentenced to 15 years in prison after they were found guilty of gang-rape.
The two were convicted by a Nairobi court on Thursday last week in a case where they had been charged with gang-raping an upcoming Kenyan musician.
The judgment by Milimani Senior Principal Magistrate Martha Mutuku was read in camera, the accused persons' lawyer Wafula Simiyu told The Star.
"In her judgment, no one was present at the house except for the three of them. The action of the accused of deleting the sex tape they made was an expression of guilt on the part of the accused," Simiyu said.
Olaba and Wanyama were accused of raping the woman at Seefar Apartments in Nairobi on February 10th, 2019. 
In a statement recorded with the police, the victim said that on the fateful day, which was her birthday, she attended a party in Nairobi's Kilimani area where the two rugby players were present.
She said one of the two rugby players was her friend and after a night of merry-making, she went to their house with them.
She claimed the two took advantage of her intoxicated state and raped her repeatedly after refusing to take no for an answer. She got pregnant after the incident.
Prior to their conviction last week, the two had been out on Sh500,000 cash bail each after they pleaded not guilty to the charges leveled against them.
The two were frozen out of Kenya Rugby 7s team, Shujaa after they were indicted with gang-rape.