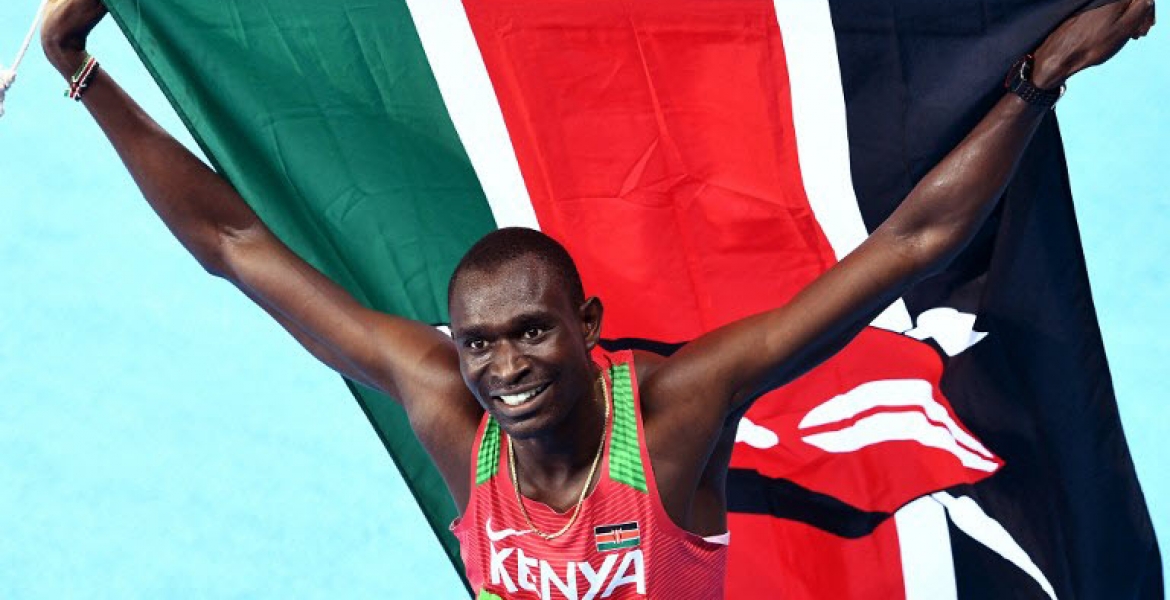 David Rudisha
Kenya has suffered a major setback in the World athletic championships to be held in London in the United Kingdom, after Kenyan sensation David Rudisha was forced to withdraw from the competition.
The Two-time Olympic champion and World record holder said that he will not be able to defend his 800m title at the IAAF World championships in London after suffering an injury.
Announcing the bad news via his Twitter account, Rudisha divulged that he has been ruled out through injury, only three days before the global showpiece kicks off.
"It's sad to announce my no show in the forthcoming #London2017 WC due to a quad muscle strain," Rudisha tweeted.
He later added: "It was during the time I was actually trying to engage more speed. In the process of doing that, I put my muscle under (more) intense stress than when doing normal mileage. I damaged my quad, and this saddens and disappoints me a lot,"
"We thought it was going to take a few days before recovery. It's taking longer. We have been trying to do treatment and physio and everything and the problem was still persisting,"
"On Monday we went for an MRI scan, they found that fluid was coming out of the muscle so I have been advised that I take it easy. If I push it with that pain, it could damage me further... It is not the right thing to do, or I would run the risk of missing the complete year."
Rudisha was part of Team Kenya that was scheduled to depart the country on Tuesday ahead of the competitions that will be held at London Stadium starting Friday.