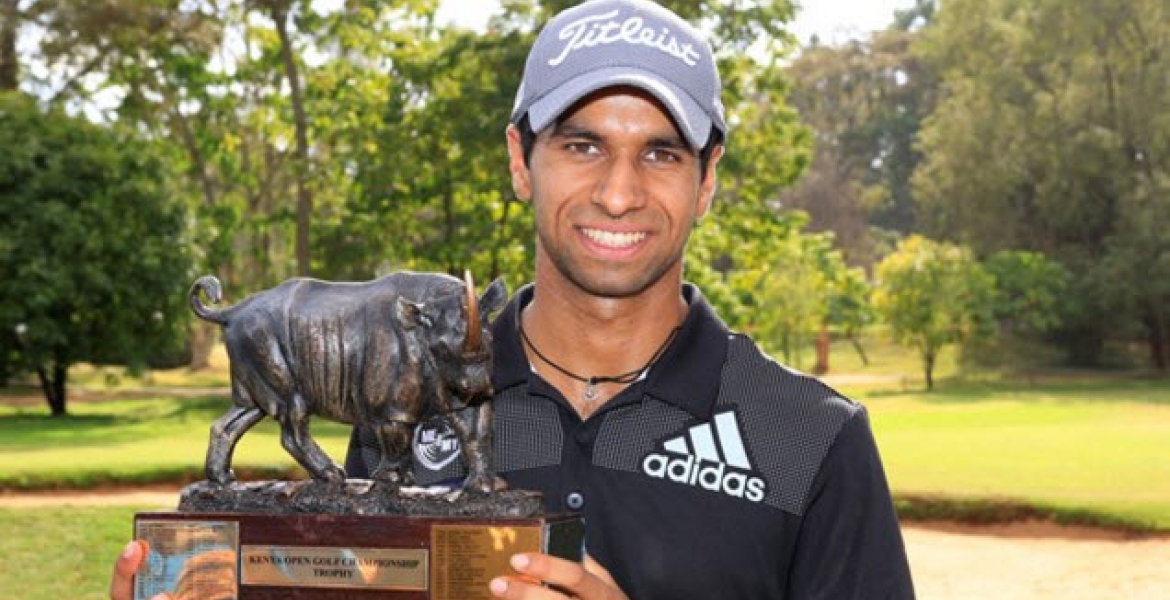 A British man with Kenyan roots has achieved a rare fete after making a debut in the US Open Golf Championship.
Aaron Rai, from Wolver Hampton came to limelight in Kenya after winning the 2017 Barclays Kenya Open, after which he was quickly embraced by the Kenyan golfing community as a "local".
Rai, whose mother was born in Mombasa, Kenya achieved a lot in 2017. He finished 7th at the Joburg Open in February and won the Barclays Kenya Open twice in March and at the Andalucía Costa del Sol Match Play 9 in May.
He is currently ranked 2nd on the Challenge Tour's Road to Oman and 168th on the Official Global Golf Ranking.
2017 got better for Rai, and at Walton Heath, he won the US Open Championship International Sectional Qualifier, securing his a place at the US Open Golf Championship at Erin Hills.
His debut to the US Open Championship will be his major championship debut.
"It's a dream come true to play in any Major, and with it being the US Open it makes it extra special,"Rai said.
"It is hard to put it into words at the moment because it hasn't really sunk in. I didn't have too many expectations coming into the round really. I didn't' want to get too far ahead of myself. It is 36 holes and there is a lot of golf to be played in that period so I tried not to have too many expectations."