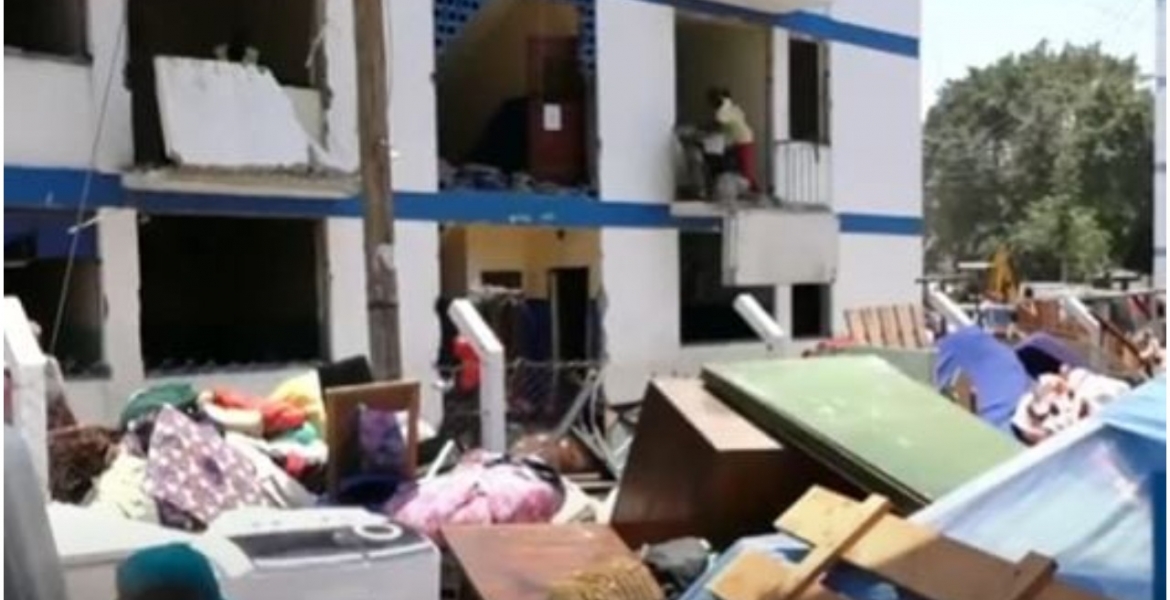 Hundreds of residents of Buxton Estate in Mombasa have been left homeless after their houses were demolished to pave the way for the setting up of modern houses.
The old estate was flattened by the Mombasa county government and private developer Buxton Point Apartment Limited on Saturday morning, days after the court dismissed a petition to stop the construction of 1,900 affordable housing units at Sh6 billion.
On Wednesday, Justice Sila Munyao ordered for an interparty hearing in the petition challenging the housing project but declined to stop it pending the hearing and determination of the case.
The court noted that the county government gave residents enough time of 90 days to vacate and even offered to compensate them.
"I have accessed the manner in which the tenants in Buxton are expected to vacate and found it does not in any way violate their rights," Justice Munyao said.
"The relationship between the petitioner and the county government is that of landlord-tenant which would be governed by a contract. I have not seen anywhere in the contract that when the landlord requires their houses back, they have to compensate the tenants. But the county has gone out of its way to make an ex-gracia payment," he said.
Buxton tenants have been paying Sh2,800 for one bedroomed house and Sh3,662 for three-bedroomed units with 150 units being occupied by County employees while 352 are rented out to members of the public.
The Buxton Point project is part of the county's Sh200 billion housing plan that seeks to redevelop 10 old estates in Mombasa under a scheme dubbed Urban Renewal and Redevelopment of Old Estates project.