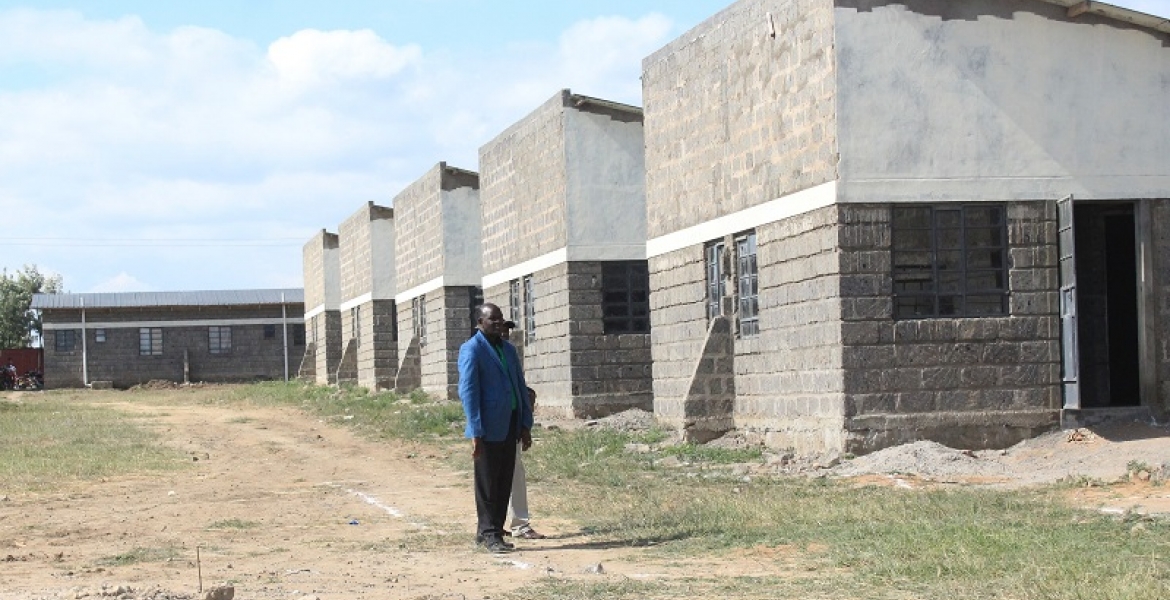 A group of Kenyan boda boda operators are putting up an ambitious Sh95 million housing project from Sh50 daily savings.
Members of the Nanyuki Bodaboda Saving and Credit Society (NABOSA) are building the houses at Sweetwaters area on the outskirts of Nanyuki town.
This project resonates well with one of the 'Big Four' Agenda items (affordable housing) championed by President Uhuru Kenyatta and Jubilee administration
NABOSA chairman Patrick Waithaka tells Daily Nation's Mwangi Ndirangu that the group started in 2009 when motorbike riders from Nanyuki formed a chama dubbed the Nanyuki Motorcycle Umbrella Body (NAMUBO) under the patronage of Bishop Simon Ndegwa of the Word of Faith Church.
Initially, the formation of the group was inspired by the need to address frequent  harassment by traffic police, theft of motorcycles and murder of cyclists.
"We met and formed NAMUBO to address these problems affecting the business, bailing out of our members in court cases and buying spare parts for our motorcycles," Waithaka notes.
The dream of owning houses was conceived in 2014 after learning that a bodaboda Sacco in Kitengala was doing a similar project.
 "We approached the former county government under the leadership of governor Joshua Irungu, and it financed a trip to Kitengela for bench marking," says Mr Waithaka. "We were fired up on the housing venture and on our way back we sought financial insights on savings from Kenol United Bodaboda Sacco whose model was doing well."
After this, members agreed to start saving Sh50 per day or Sh350 weekly to jump-start the project. Sh300 went to the project while Sh50 catered for administrative costs.
"We also approached National Cooperative Housing Union (NACHU) Ltd, who have been financing the project and they promised to inject 80% of the total cost, while members contribute 20% including purchase of the land," Waithaka tells Daily Nation.
The Sacco first identified a six-acre land at Sweet-waters, purchased it and began constructing 60 housing units, 50 being bedsitters each valued at Sh700, 000 and 10 one-bed roomed houses each at Sh950, 000. 
"Most of the members in NABOSA could not have imagined owning their own residential houses. It's a dream come true," Waithaka says.
George Macharia Gichimo, the NABOSA Housing vice chair says: "Now I am anticipating to leave my rental house and occupy my new house in August when we are expecting the project to be completed."