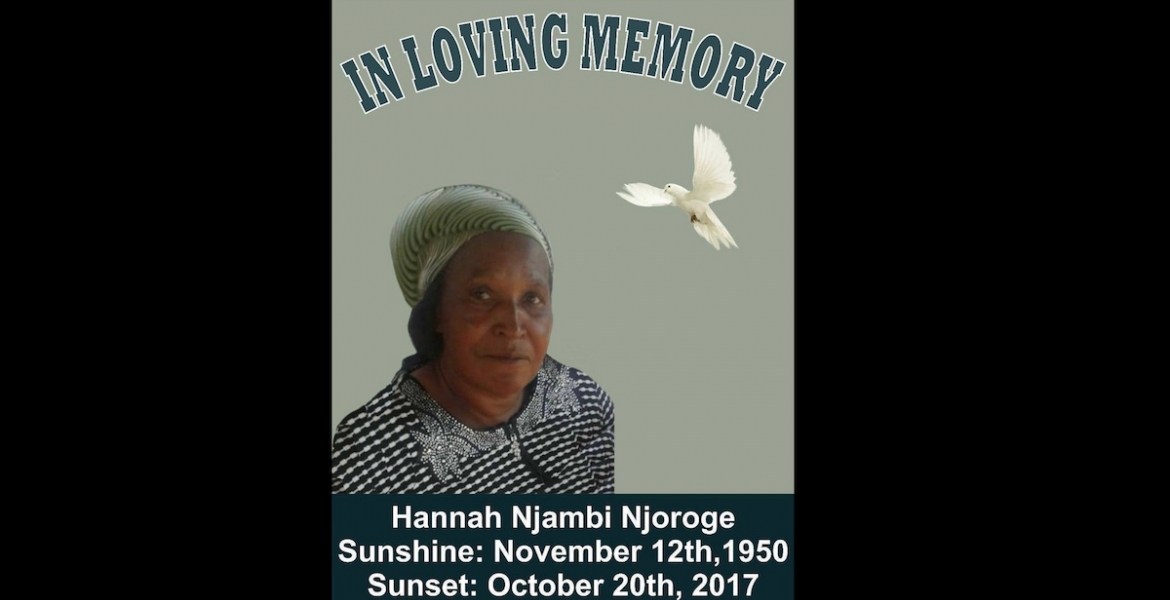 It is with deep sorrow that we announce the death of Mrs. Hannah Njambi of Wangige, Kiambu.
Mother to brother Antony Njoroge and Zippie, grandma to Liam, sister in law to Peter and Ann Mwathi (Baba Gitau) of Rosedale, Maryland.
Family and friends are meeting daily at 8336 Analee Ave., Rosedale, MD 21237 from 6pm.
Memorial service and a fundraiser to assist in settling the hospital bill will be held on Sunday October 22nd, 2017 starting at 3.00 pm at 9600 Pulaski Park Dr., Middle River, MD 21220.
For contributions,
cash app acct Ann Mwathi ‭443-278-1047
Bank of America Antony Njoroge acct# 446014300156 routing # 052001633
For more information contact:
Zipporah Antony: 443-815-1687
Ann Mwathi: 443-278-1047
Racheal Liyayi 443-570-3226
Edward Karanja..410-262-0094
Alice Gitonga..443-527-3899