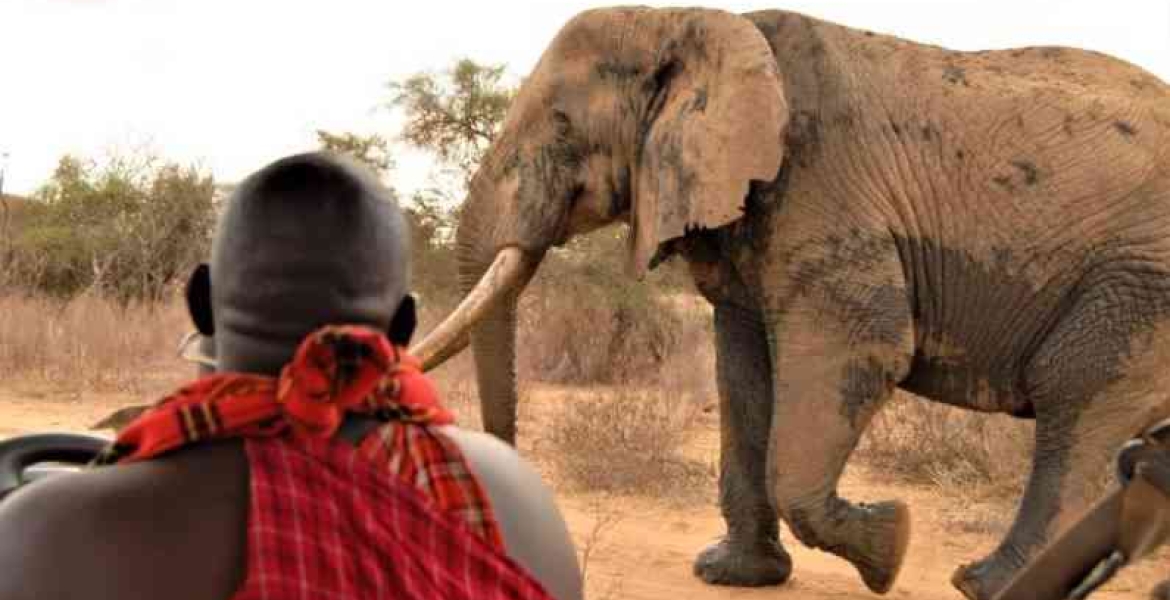 The government on Friday launched Tembo Naming Festival, which allows Kenyans to adopt an elephant for a price ranging from Sh100,000 to Sh500,000.
The initiative by the Ministry of Tourism and Wildlife is aimed at creating an environment where human-wildlife conflict can be minimized and promoting human-elephant co-existence.
Tourism Cabinet Secretary Peninah Malonza, who launched the initiative at Amboseli National Park in Kajiado County, said the festival aims to secure a future for elephants and their habitats in peaceful co-existence with humans while providing benefits for posterity. 
The cabinet secretary indicated that Maasai elders will be in charge of the naming process due to their extensive knowledge of how animals interact with humans.
"They have lived in the community for a long time and are familiar with animal behavior. They will be able to describe their background and behavior, including whether they are destructive or polite," said Malonza.
Once they adopt an elephant, Kenyans will be able to access information about the animals as they move long distances from Somalia to Tanzania, and the government will continue to track them.
With approximately 34,000 elephants in the wild, Kenya is among the few countries with a stable elephant population, but the country has had several incidents of human-elephant conflict in recent years, leading to the loss of lives and property.
In addition, the Tembo Naming Festival seeks to promote awareness of the importance of protecting elephants and their habitats while offering Kenyans the opportunity to participate in conservation efforts.
"We want people to understand that these animals are not just animals; they are part of us. We want to create awareness of the importance of conservation and show that we can co-exist with wildlife," Malonza added.