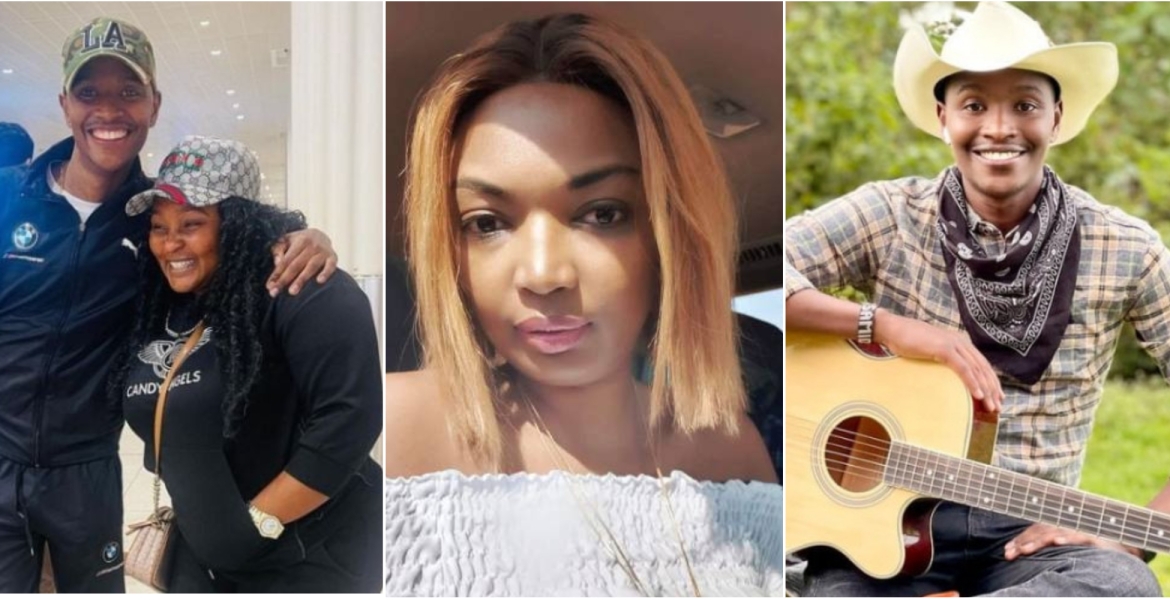 Celebrated Kikuyu musician Samuel Muchoki, alias Samidoh, was on Friday night caught up in an altercation involving his wife Edday Nderitu, and his baby mama Karen Nyamu, a nominated senator.
The incident happened at a nightclub in Dubai, United Arab Emirates (UAE), after Nyamu went to a table where the Mugithi singer was seated with his wife and forcefully sat on his lap.
An aggrieved Edday did not take the disrespect lying down and confronted the nominated senator, leading to an altercation that lasted a few minutes.
A video that has since gone viral on social media shows Samidoh having a confrontation with Nyamu, who appears to have lost her cool and nearly slaps him when the bouncers restrained her.
In defense of her husband, Edday attempts to grab Nyamu but she politician is quickly pulled away by bouncers and taken outside to defuse the situation.
Samidoh, who is also a police officer, performed a live Mugithi show at the club that was flooded by hundreds of Kenyans in the Gulf state. He was flanked by other Kikuyu artists including Joyce Wa Mama, Karangu Wa Muraya and DJ Dbul.
Samidoh's wife had announced that she would be attending the Mugithi concert a few weeks ago. Edday and Samidoh have three children together while Nyamu has two children with Samidoh.