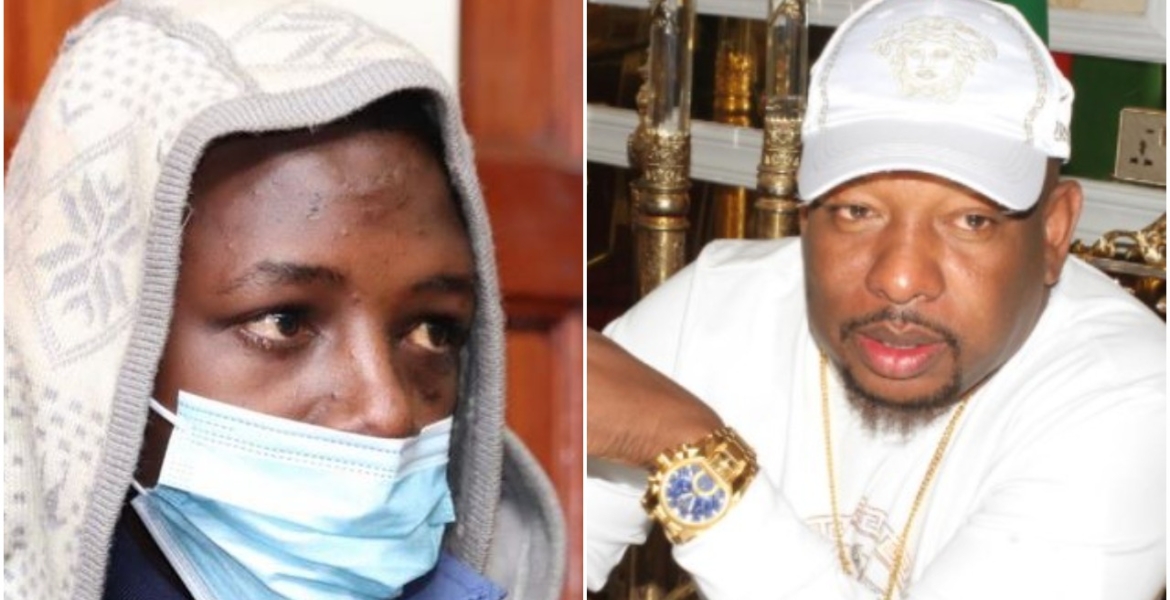 Alvin Linus Chivondo, the man who was jailed for shoplifting food items in a supermarket has been set free.
Chivondo was released from custody on Thursday after former Nairobi Governor Mike Sonko paid a Sh100,000 fine slapped on him by the court. Sonko also promised Chivondo a monthly stock of food in addition to a job.
The 21-year-old man was sentenced to a year in prison or pay a fine of Sh100,000 after he pleaded guilty to stealing 5 litres of cooking oil, 5kgs of rice, ½kg of honey, ½kg of tea leaves, and 2kg of sugar worth Sh3,165 from Naivas Supermarket located at Development House, Moi Avenue in Nairobi.
The court heard that the accused posed as a customer before picking the items from the shelves and packing them into a non-woven carrier bag. 
Chivondo was intercepted while attempting to exit the supermarket without paying for the goods.
On Wednesday, ODM leader Raila Odinga demanded an unconditional release of the man, saying he was only trying to put food on his family's table. 
Odinga, who is the Azimio-One Kenya coalition presidential flagbearer, urged the justice system to go after serious criminals who are roaming in the country freely.
"Let Alvin Linus Chivondo be released unconditionally! Criminals are now getting a reprieve to campaign freely, while petty offenders are being jailed. Let the courts get their priorities right, for once, you can't jail a man for trying to feed his family," Odinga said.
While pleading for forgiveness, Chivondo told the court that he lost his source of income, adding that his family, including a four-month-old child, slept hungry for three days.
 
"I have a four-month-old baby and I couldn't feed my family. Your honor, you can see I only stole food items. I can't feed my family since I lost my job," he said.