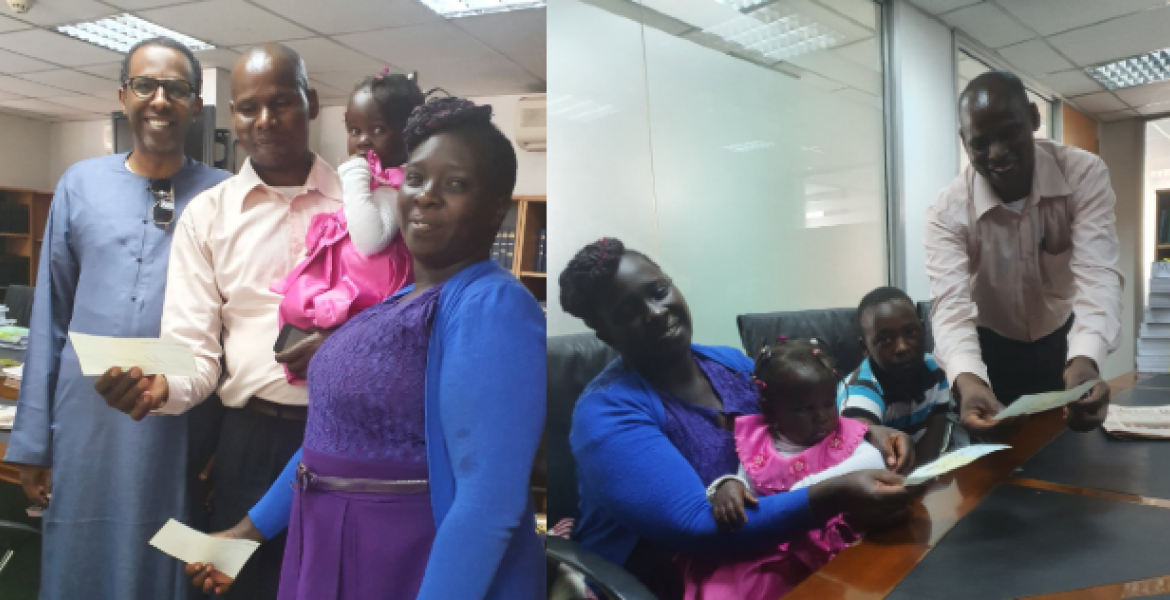 Nairobi-based lawyer Ahmednasir Abdullahi has fulfilled his promise to give Sh1 million to a Kenyan security guard who walks 15 kilometers to work.
Ahmednasir, a senior counsel, made the pledge after he met the man on the streets of Nairobi walking home from his work station on January 23rd, 2019.
Ahmednasir, in a series of tweets, said the story of the father of two touched him after he disclosed that he walks 15 kilometers to work daily and earns Sh12,000 monthly.
"Gave a lift to this hardworking Kenyan...he works as a security officer in Lavington and stays near Lenana school...he walks 15 kilometers a day...to work and from work..."
"He told me many things like his affection for Malcolm X.. the havoc the Sexual Offences Act has caused in the slums. "Justice Njoki made very bad law," he said...and then his family. He has two kids and he is very proud that "I buy every book the school asks my kids to get," he said.
"He earns Kshs 12K a month...I shed tears when he told me about his 2 kids. When he alighted I gave him some money and he said: "my kids will have SOUP tonight"...I also gave him my phone number."
"I know we have millions like him but who said Allah can't help his servant through another one?" wrote Ahmednasir.
On Friday, Ahmednasir announced through Twitter that he had given the man and his family Sh1 million to enable him to start a small business. The man, Alfayo Omwenga visited the lawyer's office with his wife and child, where they were presented with a cheque of Sh1 million.
"Alfayo Omwenga...and his family visited my Chambers as promised...gave them Kshs 1 million from my FRIENDS and CLIENTS...hope/pray it will help this beautiful family...INSHAALLAH," tweeted Ahmednasir.