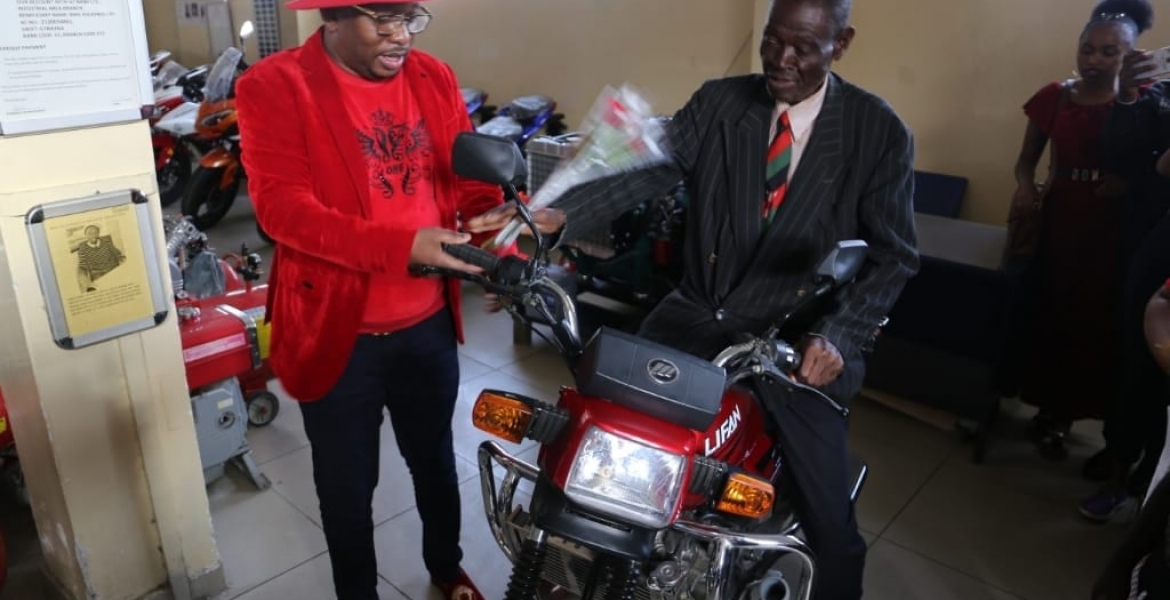 Nathan Ambuti, a 76-year-old Kenyan man who made headlines this week after he cycled 223Kms to attend the late former president Daniel Arap Moi's burial in Kabarak has been gifted a brand new motorcycle and a posho mill.
Ambuti, a self-declared peace ambassador, rode a bicycle for four days from Butere, Kakamega County to Kabarak, Nakuru County to attend the burial of Moi, who he adored.
He said he opted to cycle since he did not have any money for a hotel room and he would sleep on verandahs before resuming his journey the next day.
On Valentine's Day, Nairobi Governor Mike Sonko announced through his Facebook page that he had gifted the man a motorbike and a machine used to grind maize after his story touched him. Sonko said the motorcycle will ease the elderly man's movement.
"Today my family donated a Posho Mill machine which he requested from me to start his own business in Butere, it's a diesel-powered machine which can Mill with electricity and diesel. We have already fueled his machine and ready to Mill," Sonko wrote.