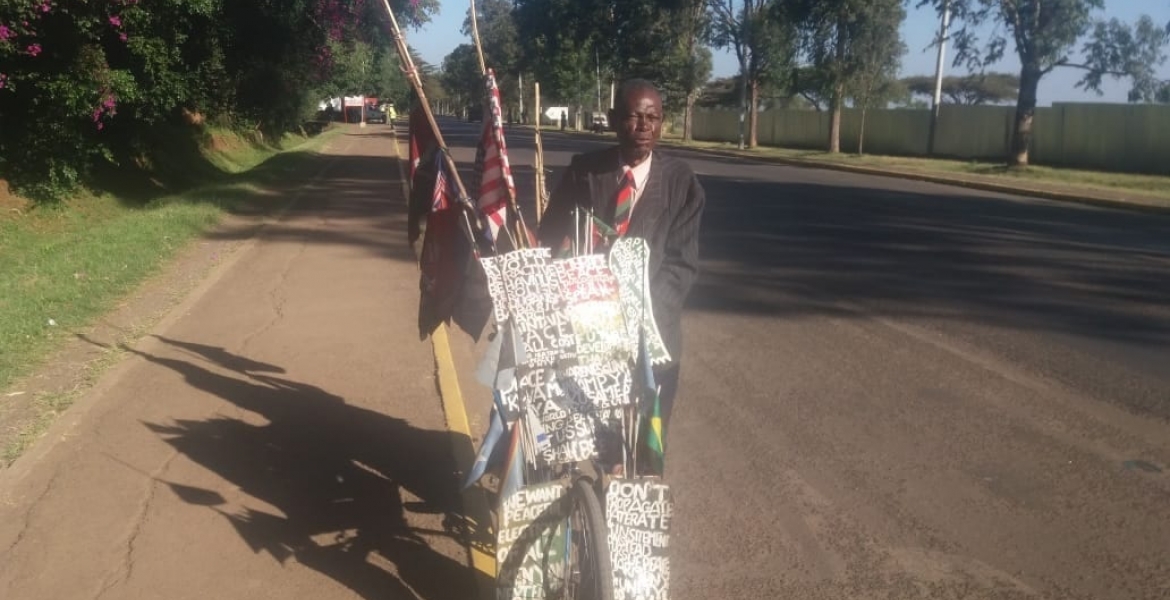 A 76-year-old Kenyan man on Tuesday arrived at the late former President Daniel Arap Moi's home in Kabarak, Nakuru County after cycling over 200 kilometers.
Nathan Ambuti, who deeply adored Mzee Moi, left his home in Butere, Kakamega County four days ago ahead of Moi's burial on Wednesday and arrived at the deceased's Sacho home in Kabarak on Tuesday, covering approximately 223 kilometers on a bicycle.
"I would not wish to miss the funeral of the man who was an icon of peace not only in Kenya but across Africa," Ambuti, who was dressed in a vintage KANU-flag tie and pinstripe suit, told a journalist outside Moi's home.
On his bike were different messages inscribed in white ink and national flags from different countries including the US and Brazil. Ambuti said he was forced to cycle all the way to Kabarak since he did not have any money for a hotel room and he would sleep on verandahs and resume his journey the next day.
Ambuti, who hopes to be among the thousands of Kenyans attending Moi's funeral, was sent away upon reaching the gate on Tuesday morning. He said security officers told him to return on Wednesday when the burial for the late Moi will be held.