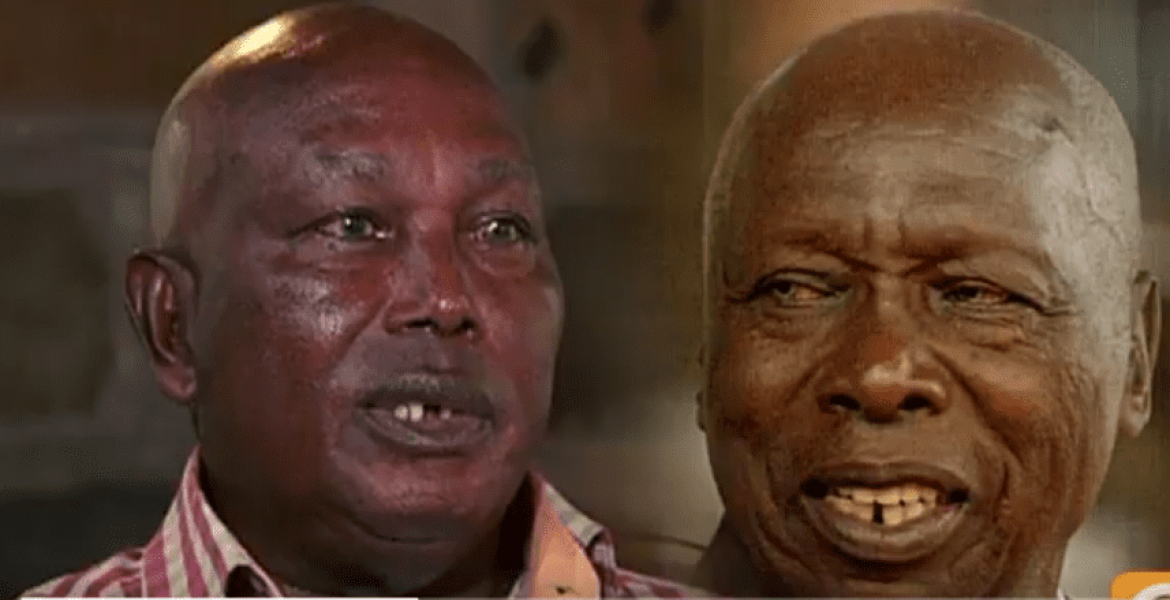 Lee Njiru has dismissed rumors claiming that he is a biological son of late former President Daniel Arap Moi, who passed away on Tuesday aged 95.
A section of Kenyans on social media noticed that there was a striking resemblance between Moi and Njiru, raising questions whether the two could be related by blood.
Appearing on Citizen TV's JKL show on Wednesday night, Njiru, who had served as Moi's press secretary for 42 years, dismissed the theories noting that he looked more like Moi's younger brother and not a son.
"I was born in 1949 in Embu, Mzee Moi had not been to Embu during that time. I look like a younger brother not like a son…" said Njiru.
Njiru further jokingly told show host Jeff Koinange: "Yes, lets to a DNA, or 1000 DNA's and if it is said I'm Moi's son, then I can claim something." 
During the show, Njiru stressed that Moi died aged between 102 and 103, and not 95 as his national identity card indicates.
"I will confirm this to you, Mzee had told me not to look at his ID card, I want to correct you, Moi was between 102 and 103-years-old not 95-years-old like everyone is saying," Njiru said earlier.
"Ukitaka kuhesabu miaka ya Moi, tunahesabu hizi, 1936, na hiyo imeandikwa huko Kapsabet, alitumwa na wazungu kupeleka ng'ombe wa kike kilomita 100 hadi Kapsowar… alifikisha na akapewa shilingi mbili akanunua bibilia. Wakati huo, kijana hangetumwa na wazee kama hajatahiri, kwa hivyo alikua ametahiri 1936 and he was big bodied ndio akapewa hiyo jukumu ndio asikue molested by cattle rustlers. Kama angezaliwa 1924 vile kipande inasema, he would have been 12…"
"Mtu kama Charles Njonjo anajua alizaliwa 1920 sababu baba yake alikua chief na aliandika. Mtu kama Jeremiah Nyaga, alizaliwa 1920 maanake baba yake alikua pastor na aliandika, mzee Moi hakuna mtu aliandika…," he added.