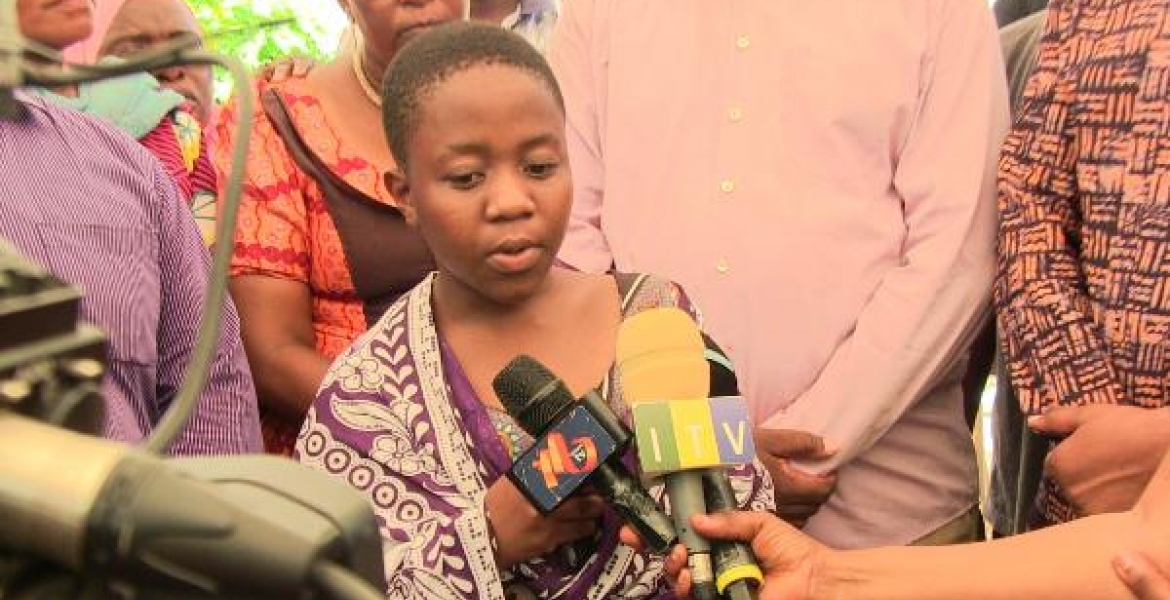 The Tanzanian government has pledged to support a 16-year-old girl whose entire family of five was wiped out by flash floods last month.
Anna Zambi's parents and siblings were on their way to visit her in school for prayer day ahead of her final secondary school examinations when they met their death.
They all perished after their car was swept away by floods in Handeni District, Tanga Region, Tanzania on October 26th as they traveled from Dar es Salaam to Zambi's school in Kilimanjaro.
So tragic was the accident that the family members chose not to tell Zambi about it until she completes the examinations. They wanted her to finish her exams in peace, according to The Citizen of Tanzania.
On Monday, almost a month after the incident, she traveled back home to be with her family after finishing the exams only to learn that her parents and siblings were no more.
She was shown the graves of her parents: Lingiston Zambi, Winifrida Lymo, and three siblings: Lulu, Grace, and Andrew.
Tanzania's Ministry of Health, Community, Gender, Elderly and Children on Monday said it would pay for Anna's psychological rehabilitation and education.