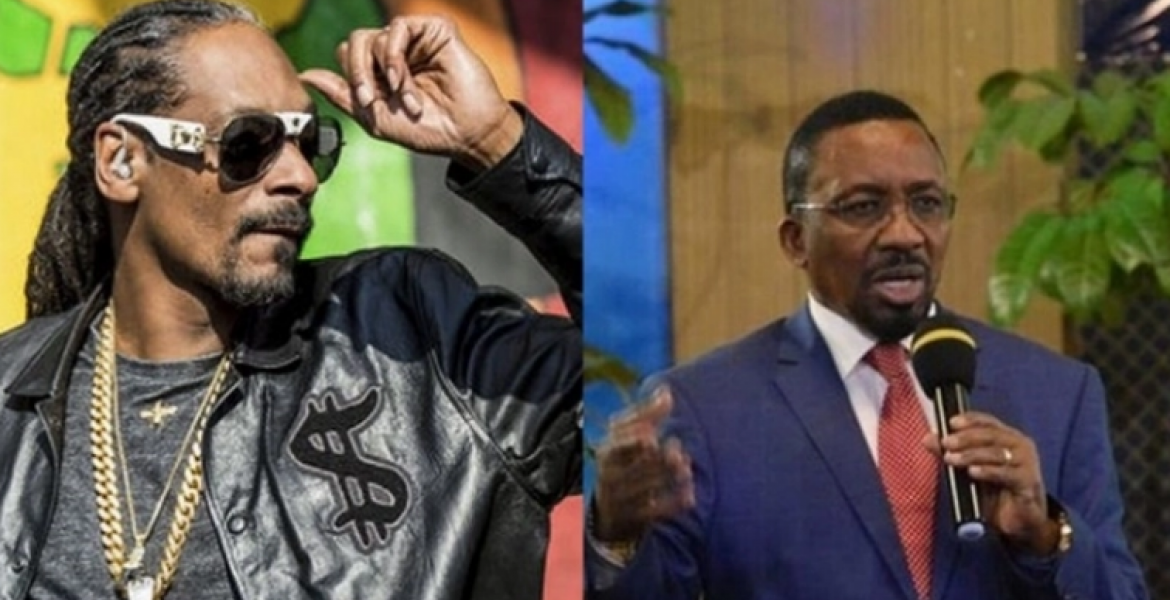 Controversial Kenyan televangelist James Maina Ng'ang'a has lashed out at American rapper Calvin Cordozar Broadus Jr. alias Snoop Dogg for making fun of one of his viral videos.
On Sunday, Snoop Dogg shared a video of Pastor Ng'ang'a seemingly hitting worshipers on the head in the name of prayers.
"When u late on the offering money. The. Rev need his (money)…"Snoop Dogg captioned the video.
Snoop's post on Instagram attracted thousands of comments, retweets, shares and likes but he later pulled it down. 
In a video that emerged online on Wednesday, Pastor Ng'ang'a,  the founder of Neno Evangelism, hit out at the US singer, telling him to "leave me alone."
"Naskia nimetembea huko na mtu anaitwa watchdogi… sniff dog… simunif dog. Ni mtu mmoja kama Michael Jackson. Naskia aliweka hiyo video akapata comment more than 1 million akatoa. Wewe sniff dog imba nyimbo zako za kimataifa achana na Ng'ang'a," said Ng'ang'a.
(I'm told someone called Snoop Dogg, who is like Michael Jackson posted my video and got more than 1 million comments then deleted it. Snoop Dogg  concentrate on your music and leave Pastor Ng'ang'a alone.)
 
Pastor Ng'ang'a has a message for Snoop Dogg 😂😂😂😂😂 pic.twitter.com/wwpchDdlFG

— Droid (@droid254) September 25, 2019