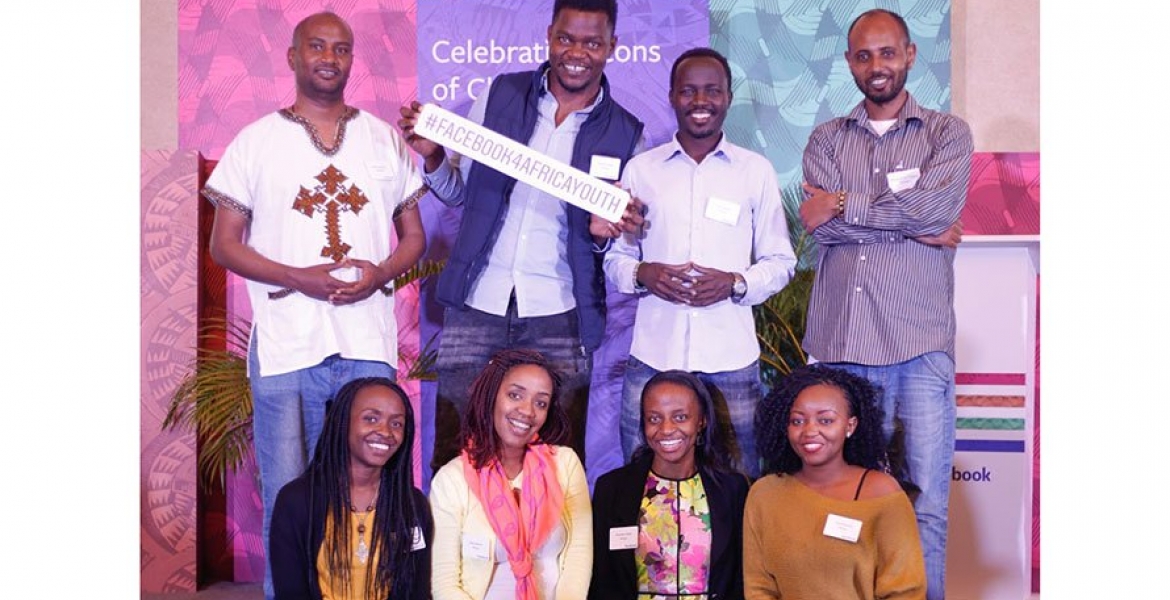 Facebook has feted 40 Africans young leaders, including seven Kenyans, for their contribution to positive change in their communities.
Among the seven Kenyans feted by Facebook at a function held last week in Accra, Ghana is James Odede, a Computer Science graduate from Maseno University who founded Lakehub.
LakeHub is a community of techies, design experts, and entrepreneurs based in Kisumu city and its environs. The facility has so far trained more than 50 young people, most of them high school leavers, in Information Technology.
"Tech education is very expensive, especially outside Nairobi. So our initiative is targeting those people who cannot afford to pay high fees charged for the tech training," Odede said during the ceremony.
Another Kenyan Asha Mweru, whose Facebook page with over 3,000 followers serves as a platform for young women entrepreneurs to share their business ideas and tips on how to grow their businesses, was also feted during the ceremony.
Asha's group; Women Work Kenya, also helps followers to pool resources and raise capital that would enable business ventures to get on their feet.
Other Kenyans feted included Paul Lorem, Samantha Mwenda, Sharlene Mule, and Carol Kariuki. 
The two-day award ceremony brought together young leaders from sub-Saharan Africa who uses Facebook as a platform to share their ideas and promote socio-economic change.
"I'm so proud that we're bringing the first event of its kind for Facebook to the Continent and Ghana. At Facebook, we see our role as supporting and investing in various communities here on the continent, in particular, the youth," stated Kezia Anim-Addo, Facebook communication manager for Sub-Saharan Africa.
"This event is about celebrating those people, the amazing talent, innovation and businesses we're seeing emerge, and the young people who are accelerating this growth, and building an incredible future for the Continent." 
Young leaders had been nominated from 15 countries in the Sub-Saharan region including Ghana, Madagascar, Burkina Faso, Kenya, Senegal, Nigeria, Ethiopia, Botswana, DRC, South Africa, Cameroon, and Zambia.