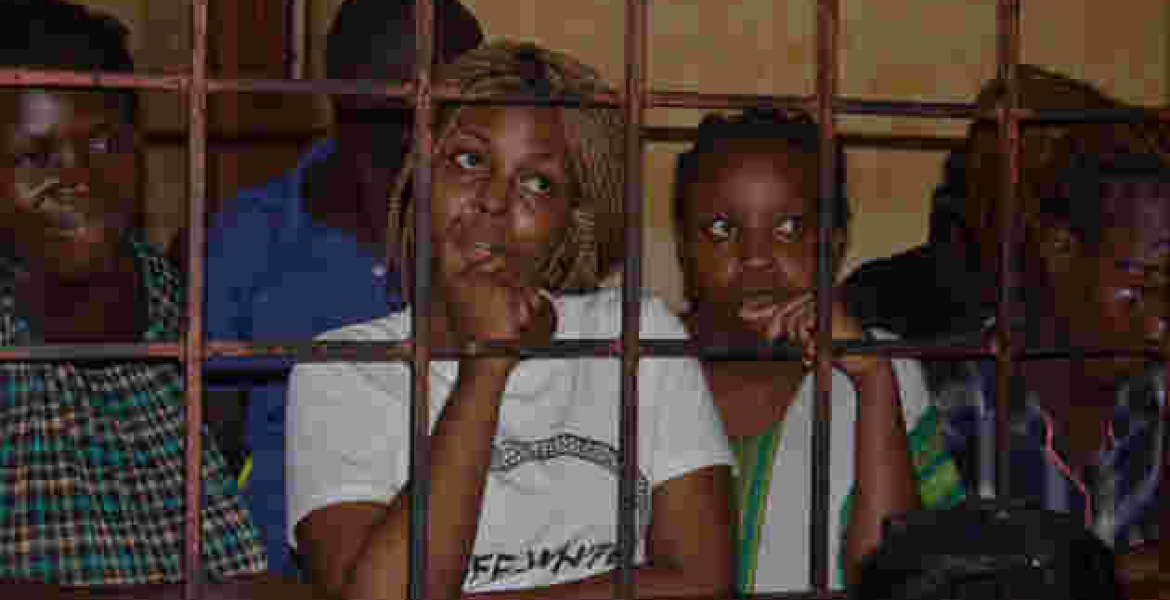 11 young Kenyan women who were arrested on Thursday for allegedly engaging in pornography were arraigned in court on Friday.
The 11 appeared before Shanzu Senior Principal Magistrate Florence Macharia alongside two other suspects identified as Merceline Atieno and Enock Ochieng.
The accused persons were charged with trafficking an obscene publication by producing and streaming pornographic videos through social media but did not take a plea.
The court granted the prosecution's request to detain them for five more days to complete their investigations.
Police allegedly busted the suspects shooting pornographic videos 
in a posh apartment in Mombasa's Nyali area.
Atieno and Ochieng are suspected to be the proprietors of the online pornography business.
Police believe Atieno runs a webcam service dubbed Chat Bate in partnership with an international media company —Multi-Media llc.
16 laptops, cameras, mobile phones, flash disks, and sex dolls were discovered during the operation.
The suspects are accused of committing the offense on July 10th at Simba Estate in Nyali.
They are expected back in court on July 16th, 2019.