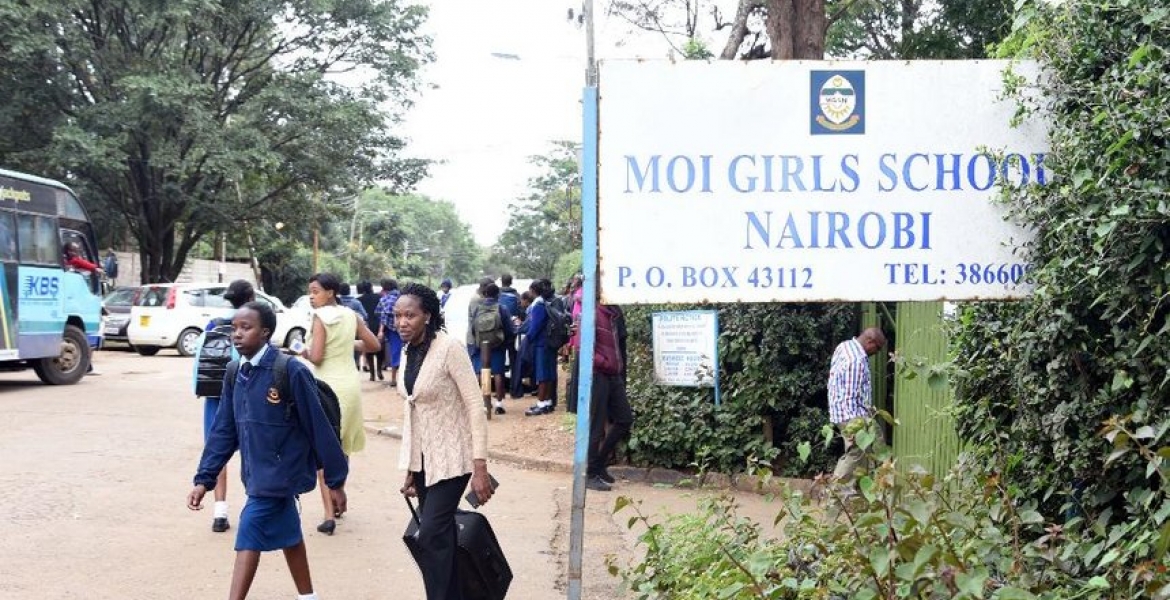 A man has sued Nairobi's Moi Girls High School for suspending his daughter for allegedly daydreaming.
In court documents, the parent says that he was called by the school's secretary on January 21st, 2019 to pick his daughter from the institution.
He says the school claimed that the girl was involved in indiscipline during classes.
"That on arrival I met the principal's secretary at the school compound in the company of a counselor who told me that the minor was dreaming in class and left the class in a hurry,'' reads court papers.
He says that without justification, the two asked him to take the girl home and have her attend counseling sessions at the Kenyatta National Hospital Youth Centre.
He also claims that, upon inquiry, he established that the students were left without supervision on the material day as the teachers were in a staff meeting during class hours.
"It was alleged that the minor was daydreaming when she woke up to shouting by fellow students causing her great distress, shock and confusion, compelling her to leave the classroom," he notes in an affidavit.
He further explains that the school Principal insisted that he takes his daughter to Amani Counseling Centre and Training Institute and a church for further counseling.
"On 9th I took the minor to Amani Counseling Centre and Training Institute and after the first session the counselor recommended that the counseling be stopped as the minor was fit to go back to school," he adds.
The man points out that he complied with the school's demands including subjecting the girl to several professional medical counseling and spiritual counseling at CITAM church on Valley Road.
He also accuses the school of denying the minor an opportunity to take her term one exams without any legal justification.
"Unless the respondents are restrained from issuing illegal suspension letters and taking illegal disciplinary action, the minor may not be re-admitted on time for the second term," the petitioner notes.
He also says he has incurred additional costs of hiring a personal tutor for the girl during the suspension despite having already paid all the requisite fees.
He wants the court to lift the suspension and order the institution to allow his daughter to continue with her education at the school.