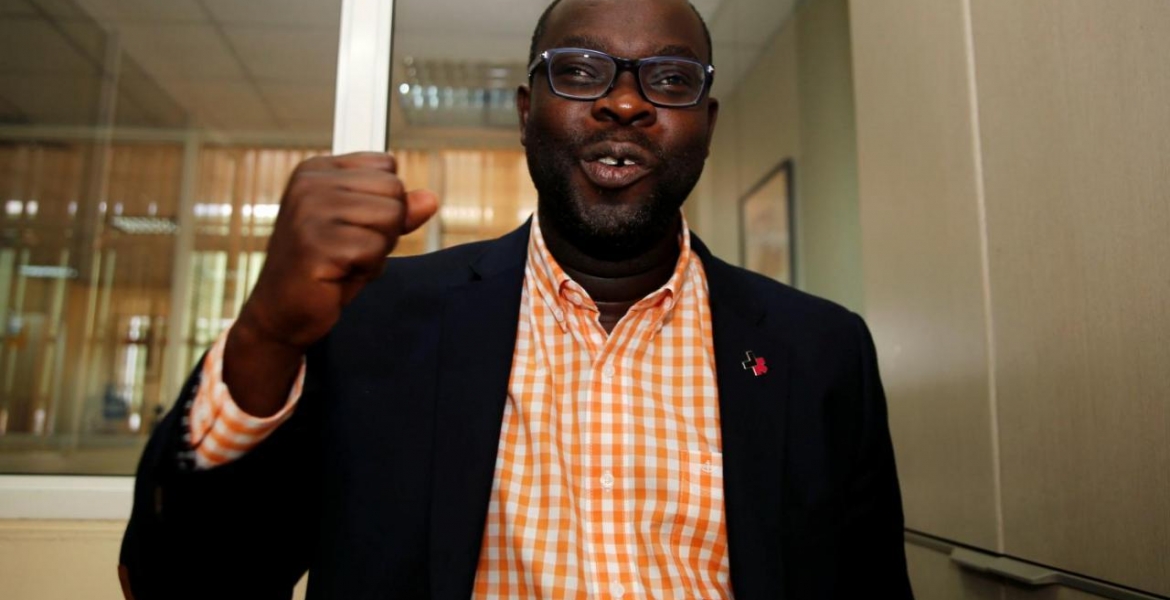 Kibra Member of Parliament Ken Okoth has for the first time opened up about his battle with cancer.
Speaking during an interview with the Sunday Standard, the second-time MP has disclosed that he was diagnosed with stage four Colorectal Cancer, which has no cure.
"I was diagnosed with stage four colorectal cancer with metastases to the liver," says Okoth.
He says he was being treated for ulcers and bacterial infections for close to a year in addition to being put on pills to manage stress and anxiety.
During this time, the ODM MP says he lost a lot of weight and experienced constant abdominal pains.
However, after advanced medical examinations last year, doctors discovered that he had stage four cancer.
"The fear of the unknown that accompanies a cancer diagnosis is immense. Cancer changes your life completely," states Okoth.
He started treatment in 2018 in a process involving combined radio and chemotherapy to prevent the risk of organ failure.
Okoth says his condition can only be managed and not cured since the cancer was discovered at a very advanced stage.
"I will be using chemotherapy tablets that I can take every morning. Because my disease was discovered at a very advanced stage; it cannot be cured. It can only be managed," he says.
He has been forced to seek treatment in Europe since Kenya has very few facilities that can manage cases of advanced cancer.
"I could not afford the US because it was too expensive. My wife is from Europe, where the cost is more affordable and I could get a residence permit quickly for the duration of the treatment. Sadly, not everyone is as lucky; we need to make cancer care in Kenya a national priority," he says.
He has urged the government to zero-rate and remove the value-added tax on cancer drugs and equipment like computerized tomography (CT) scans.
"The cost of cancer treatment is very expensive. Many families go into bankruptcy and sell all their investments to have it," he says.
 "One of the major expenses is the cost of moving away from home closer to your place of treatment and the lost income of a family member who becomes the primary caregiver."
Figure from the Kenya Network of Cancer Organisations shows that about 40,000 people are diagnosed with cancer every year in Kenya while 27,000 die from the disease annually.