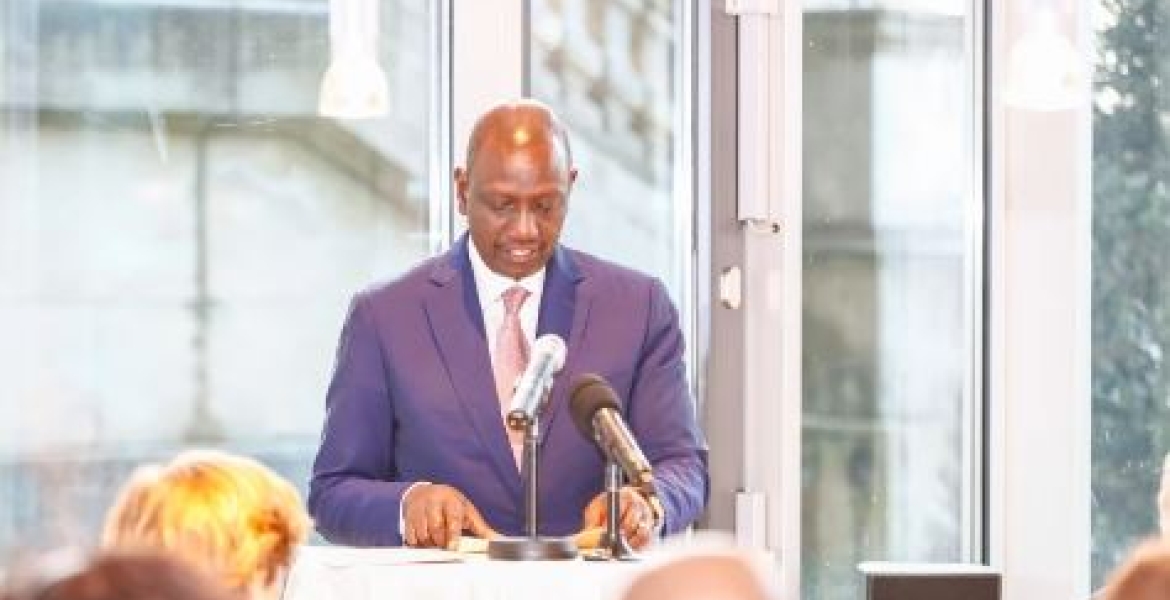 President Ruto has broken his silence following the violent protests witnessed in the country on Monday.
Ruto, who is currently on an official State visit to Germany, stated that impunity will not be tolerated and that all Kenyans must submit to the rule of law.
"That is what makes us equal. Nobody should trample on the rights of others," Ruto said in a statement.
The president further promised to ensure that everyone's life, property, and business is protected.
"We have deliberately offered the police operational and financial independence to work. It is their duty to ensure that everyone adheres to the rule of law," he said.
Ruto was speaking on Tuesday in Berlin when he met Kenyans living and working in Germany.
On Tuesday, Inspector General of Police Japhet Koome said two police vehicles were destroyed and 23 officers injured during the demonstrations organized by the opposition party.
During the protests on Monday, police fired tear gas and used water cannons to disperse crowds of protestors who followed Azimio la Umoja leader Raila Odinga's convoy as it snaked through the streets of Nairobi.
The protesters had defied a warning by the Inspector General of Police, who had declared the demonstrations "illegal" a day earlier.
The African Union (AU) Commission expressed deep concern over violent protests, which have resulted in the loss of life, damage of property, and the interruption of economic activities in Kenya.
AU Commission Chair Moussa Faki Mahamat on Tuesday urged all parties to exercise calm and engage in dialogue to address any differences that may exist in the supreme interest of national unity and reconciliation.