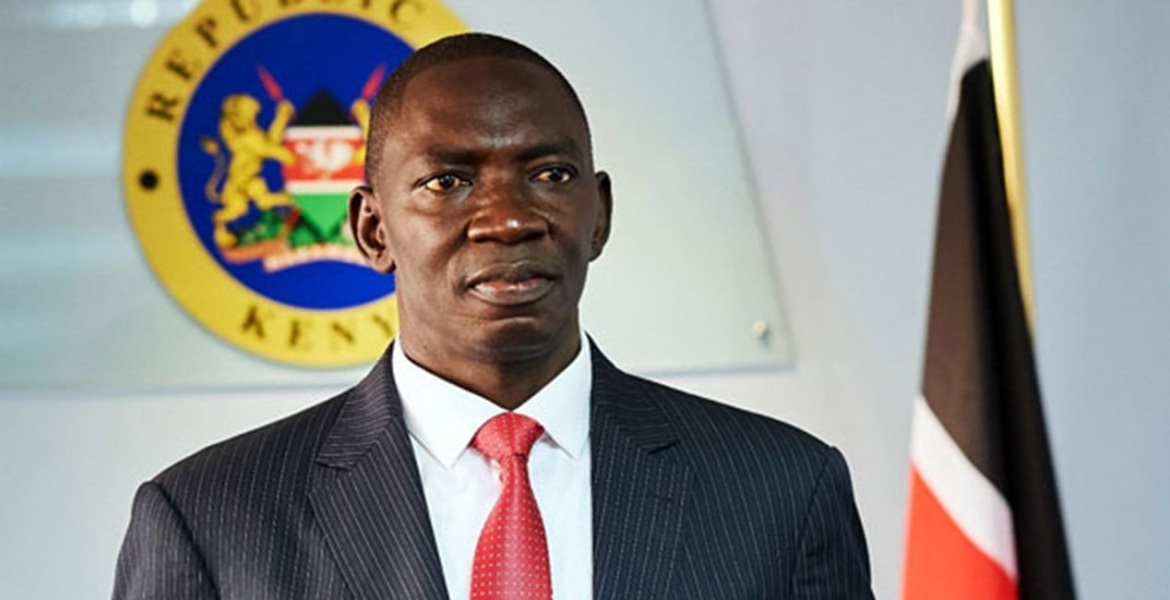 The Public Service Commission (PSC) has invited qualified candidates to apply for the position of Government Spokesperson, which fell vacant after the exit of Col. Cyrus Oguna.
In a notice on Tuesday, PSC said the successful candidate will earn a monthly salary of up to Sh976,120, inclusive of a basic pay ranging from Sh292,000 to Sh576,000 and numerous benefits such as house and entertainment allowances, leave allowance, and medical cover, which total more than Sh400,000.
PSC CEO Simon Rotich said the applications should be submitted online through the commission's website www.publicservice.go.ke or through the jobs portal www.psckjobs.go.ke. on or before February 27th at 5:00 pm.
To be eligible for the position, the applicant must be a Kenyan citizen, served for a minimum period of 15 years as a media or communication practitioner, three of which should be in the grade of Director, Job Group 'S', or a position comparable to the positions.
They are also required to have a bachelor's degree in Public Relations, Journalism, Communication and Media Studies, Social Sciences, or qualifications in similar fields.
Fluency in English and Kiswahili, both written and spoken, is mandatory as well as excellent communication skills.
"A candidate should demonstrate an in-depth understanding of the national development goals, policies and objectives, including the Government's demonstration agenda," read part of the notice.
"They should be a member of a relevant professional body and in good standing and demonstrate the ability to think strategically and respond effectively to changing circumstances."