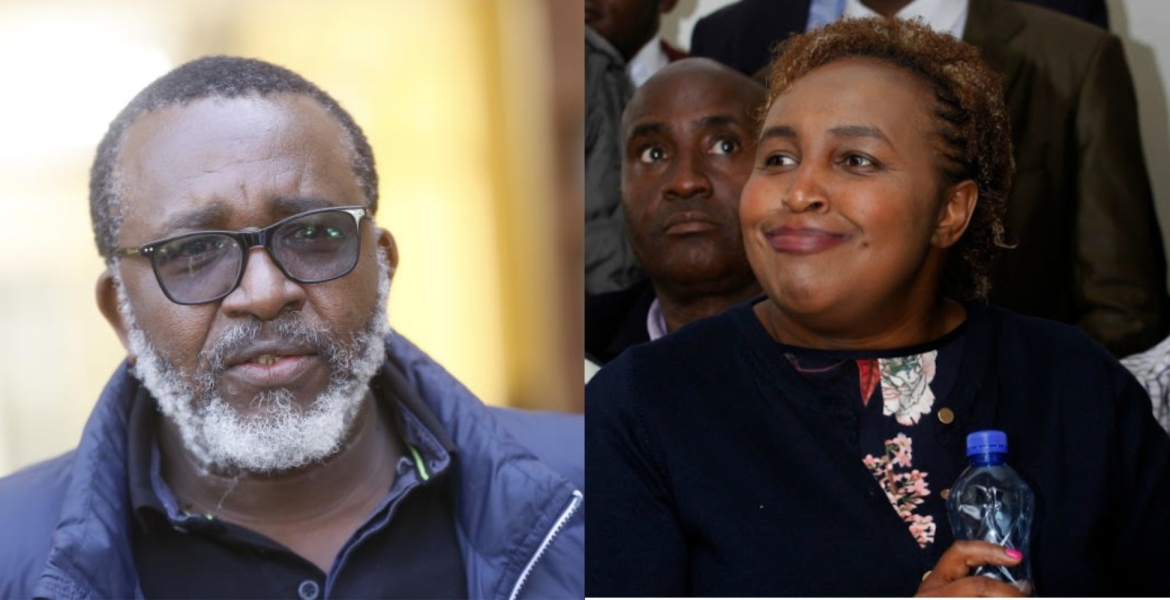 Agriculture Cabinet Secretary Mithika Linturi has received a court go-ahead to evict Aldai MP Marianne Kitany from his mansion in Runda, Nairobi.
This comes after High Court judge Maureen Odero dismissed Kitany's appeal to be allowed to continue occupying the house.
The first-time MP wanted the High Court to quash a decision by Chief Magistrate Heston Nyagah to allow Linturi to kick her out of the house after finding that the two were not married. 
Justice Odero noted that she has no jurisdiction to handle the matter following the dismissal of the same application by the Appeals Court.
But CS Linturi objected the appeal, arguing that it was an abuse of the court process since there was a similar application that sought similar reliefs pending in the Court of Appeal. The Court of Appeal dismissed the application on February 10th, 2022. 
Linturi stated that the Court of Appeal dismissed the application on three separate occasions.
"Marianne wants to continue living in the palatial home for the sixth year running yet the court had established that there was no marriage between me and the appellant, " Linturi told the court.
Last September, magistrate Nyagah dismissed a divorce case filed by Kitany, who moved to court seeking protection after Linturi kicked her out of his house.
The magistrate ruled that Kitany failed to prove that she was legally married to Linturi, noting that the doctrine of common law marriage is no longer applicable in Kenya and that customary law marriage is not a one event or single-ceremony matter.
The court ruled that Linturi was in a monogamous marriage with one Mercy Kaimenyi, hence could not hold any other form of marriage including polygamy.
"Mithika Linturi could not contract a Nandi customary marriage or any other form of marital union with Maryanne Kitany. The customary law union alluded to by Maryanne Kitany would not suffice as a marriage under the laws of Kenya," reads the ruling.
Kitany, who clinched the Aldai parliamentary seat in the August 9th, 2020 election, maintains she is lawfully married to Linturi.