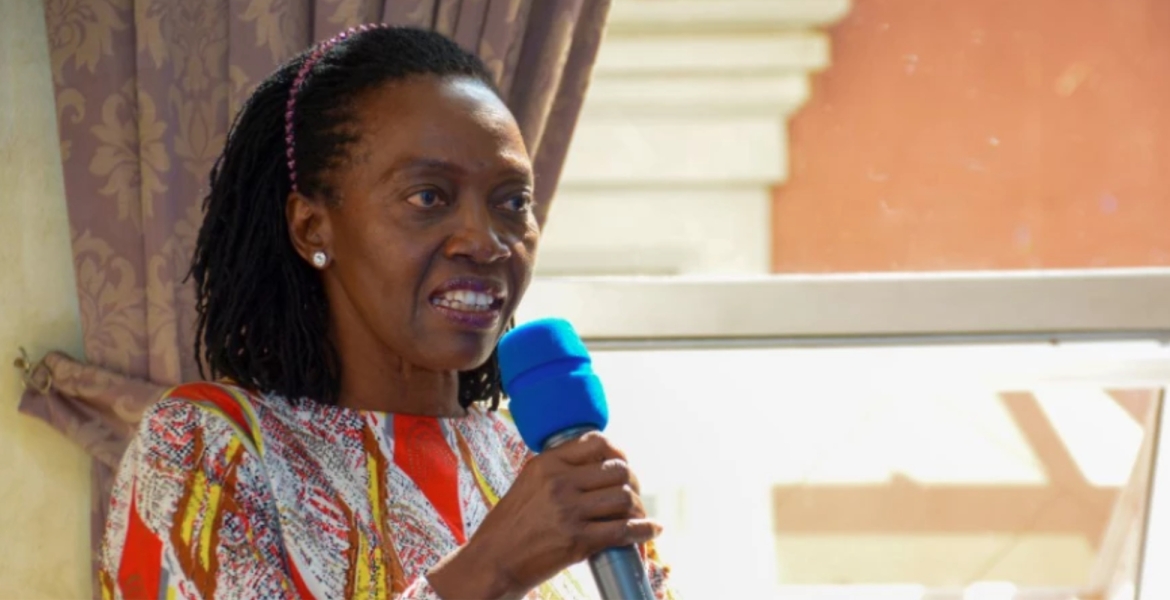 NARC-Kenya party leader Martha Karua has urged the Senate to throw out Meru Governor Kawira Mwangaza's impeachment, terming it ill-informed.
Mwangaza was impeached on Wednesday after 67 out of her 69 MCAs voted in support of the ouster motion on grounds of gross misconduct, abuse of office, and gross violation of the Constitution and county laws.
The governor is accused of nepotism, illegal appointments, unlawful dismissals, usurpation of constitutional and statutory functions, incitement, bullying, vilification, misleading campaigns against other leaders, violation of public finance management laws, and misconduct relating to the nomination of CECs.
Karua argued that most of the issues cited as grounds for impeachment of Mwangaza could have easily been handled through a reprimand or cured by nullification or revocation of such appointments and restarting impugned processes.
"Breach of hiring procedure especially for those freshly in office, when they do occur are cured by nullification/revocation of such appointments and restarting the process," Karua said in an opinion piece on Sunday.
Karua further dismissed MCAs' claims that Mwangaza's failure to subject a 'non-existent honorary position' held by her husband to competitive recruitment was unconstitutional.
"The appointment of the First Gentleman of Meru County to an honourary position cannot by any stretch of imagination amount to gross violation of the Constitution…unless of course, the assembly is suggesting a mock competitive recruitment'," she said. 
Karua noted that the generalized grievances are a clear evidence of the political tug-of-war and supremacy battle between the County Assembly and the Governor, saying the assembly appears to have used or abused its power to settle scores. 
"This is not only a gross violation of the Constitution but a dangerous and unacceptable move that undermines our democracy," added Karua.
She likened Mwangaza's impeachment process to Nancy Baraza's ouster from the Deputy Chief Justice position in 2012 over gross misconduct. Both leaders are victims of sexism, according to Karua.
"The Kawira impeachment is reminiscent of the dethroning of the first Deputy Chief Justice Nancy Baraza for an omission that could otherwise have earned her a reprimand. While men in high office are shielded from allegations of high crime and gross misconduct, women are hounded out," argues Karua.
"One hopes that the legal advisers of the Senate and the Senate itself will be woke in this matter and that all donees of people's power will henceforth remember such power must be used for the common good, not self-gratification."
The Senate is set to hold a special sitting on Tuesday to consider the impeachment motion.