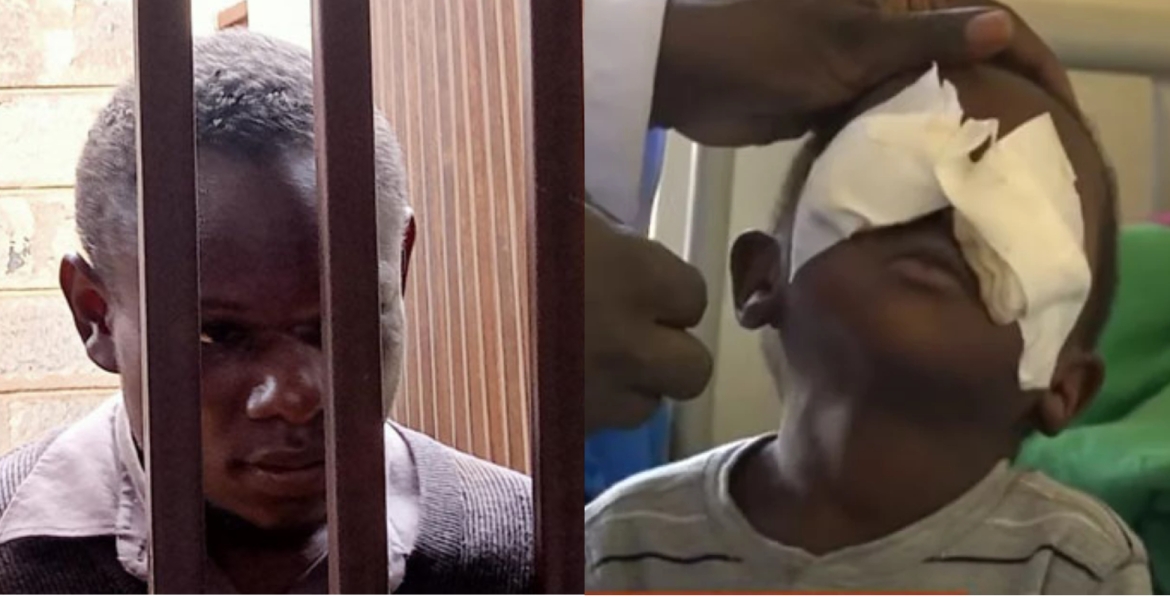 A 26-year-old man suspected to be behind the gouging out of a three-year-old boy's eyes in Kisii last week has been arrested.
Maina Ochoki, a first cousin to the victim, was arrested by detectives from the Directorate of Criminal Investigations (DCI) on Sunday evening and was set to be arraigned in court on Monday.
Junior Sagini, a three-year-old boy from Ikuruma village in Marani, Kisii, is admitted in hospital after his eyes were gouged out by unknown assailants. 
The boy was reportedly playing with other children outside his grandmother's house when he was snatched by an assailant at around 6 pm on Wednesday. He was found dumped at his family's banana plantation the following day with his face covered with blood.
Police said the main suspect will face attempted murder charges while the boy's mother, 24-year-old Maureen Nyaboke faces child neglect charges. Nyaboke is said to have separated with her husband over abuse.
Doctors at Kisii Eye Hospital have confirmed that the boy will remain blind for the rest of his life.
"Unfortunately, since all the eyes were gouged, there is really nothing under the sun that can make this child see again, no technology or knowledge that can make this child see again," Dr. Dan Kiage said.