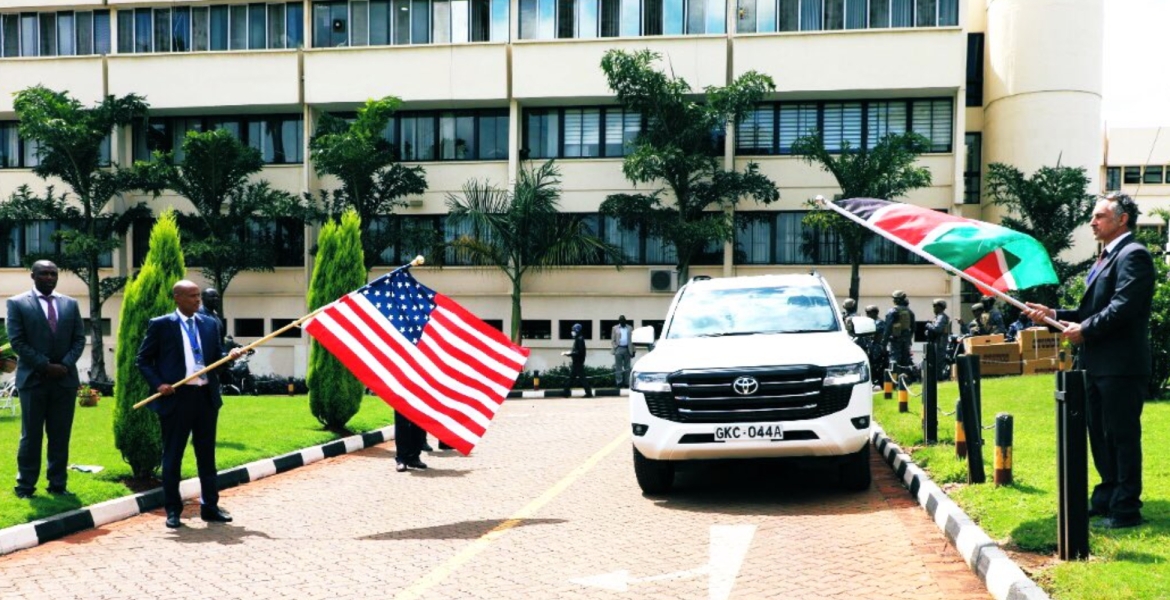 The United States government has donated vehicles and motorcycles to Kenya's Anti-Terrorism Police Unit (ATPU) to boost its operations and the fight against terrorism in the country and region.
The donation of two top-of-the-range vehicles and 12 motorbikes was handed over to the Directorate of Criminal Investigations (DCI) director Mohamed Amin by Federal Bureau of Investigation (FBI) representatives Messrs Mike Solis and Julius Nutter on Friday.
The FBI representatives presented the donations as courtesy of the growing and improving partnership of the security sector between the DCI and the US under the Joint Anti-Terrorism Task Force, a multi-agency counterterrorism investigative force in Nairobi created after the January 2019 Al-Shabaab attack at the Dusit D2 Hotel.
The US Department of State and the Federal Bureau of Investigations partnered to assist Kenya in creating the first Joint Terrorism Task Force (JTTF-K) outside of the United States.
The JTTF-K is funded by the Department of State's Bureau of Counterterrorism under the Counterterrorism Partnership Fund and is part of a comprehensive program with Kenya to promote terrorism investigations and prosecutions, enhance crisis response, and strengthen border security.
"I am glad to note that the Directorate of Criminal Investigations has jointly with the US government, developed and benefited from similar programs. This has exposed our detectives to contemporary crime detection, prevention and interdiction techniques, leading to an overall reduction of crime especially in reported cases of terror," Amin said.
"Under this prestigious program, 42 detectives drawn from the Anti-Terrorism Police Unit underwent a 12-week intensive counterterrorism training at the FBI Academy in Quantico, Virginia. We cannot thank the U.S government enough for this gesture," Amin added.
Amin said as a result of the training, there has been a decrease in the number of reported terrorism-related cases in the country.