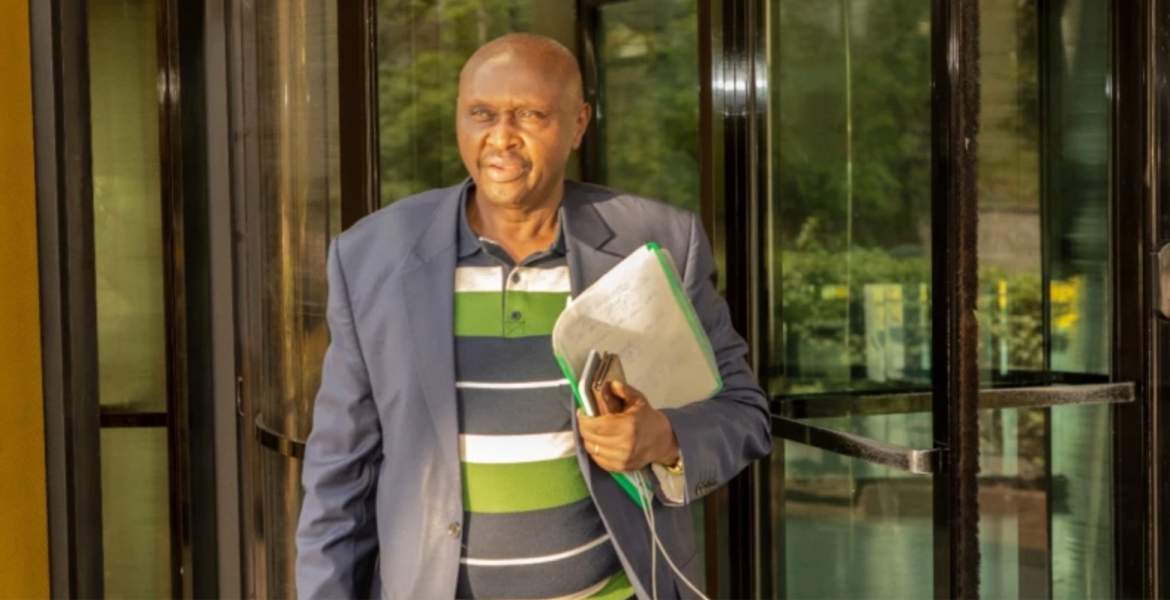 The Ethics and Anti-Corruption Commission (EACC) is investigating former Commissioner of Lands Sammy Mwaita over the irregular allocation of a Sh100 million parcel of land to his brother.
Mwaita is said to have illegally transferred the ownership of the public land located in Nakuru to his brother Hillary Kipkorir Mwaita in one of the transactions in 1998, according to EACC.
On Wednesday, Kipkorir was grilled by EACC detectives at Integrity Centre in Nairobi as part of investigations aimed at recovering the land where the Kenya National Highways Authority (KeNHA) is currently constructing its regional headquarters in Nakuru.
"To recover and revert the land back to the Government, the Commission has since sued the Mwaitas, together with the Chief Land Registrar and obtained injunction orders prohibiting any dealings on the land pending the hearing and determination of the matter," EACC said in a statement.
EACC said the property was originally assigned to the Ministry of Works but is now under the custody of KeNHA.
KeNHA also has a laboratory on the property, which is used to test the moisture of various types of soils and gravel that will be used in road construction projects in Bomet, Baringo, Nakuru, Narok, Kericho, and some parts of Elgeyo Marakwet and Laikipia.
The property also includes old government houses built in the 1960s that are currently being used by workers supervising the construction of KeNHA offices, as well as storage containers used to store emergency materials used to repair and/or construct bridges in the abovementioned areas.
Despite the property being occupied by KeNHA, EACC said the accused's brother is in possession of the title documents.
EACC has sought orders declaring that Mwaita's allocation and transfer of the said parcel to his brother was illegal, null and void.
It is also seeking an order directing the Chief Land Registrar to correct the Register by canceling the entries relating to the issuance of a Certificate of Lease in favor of Hillary Kipkorir Mwaita, as well as a permanent injunction prohibiting Hillary Kipkorir Mwaita, his agents, servants, employees, assigns, or any other person whatsoever from charging, transferring, leasing, wasting, entering, developing, sub-dividing, occupying, and/or dealing with the land.