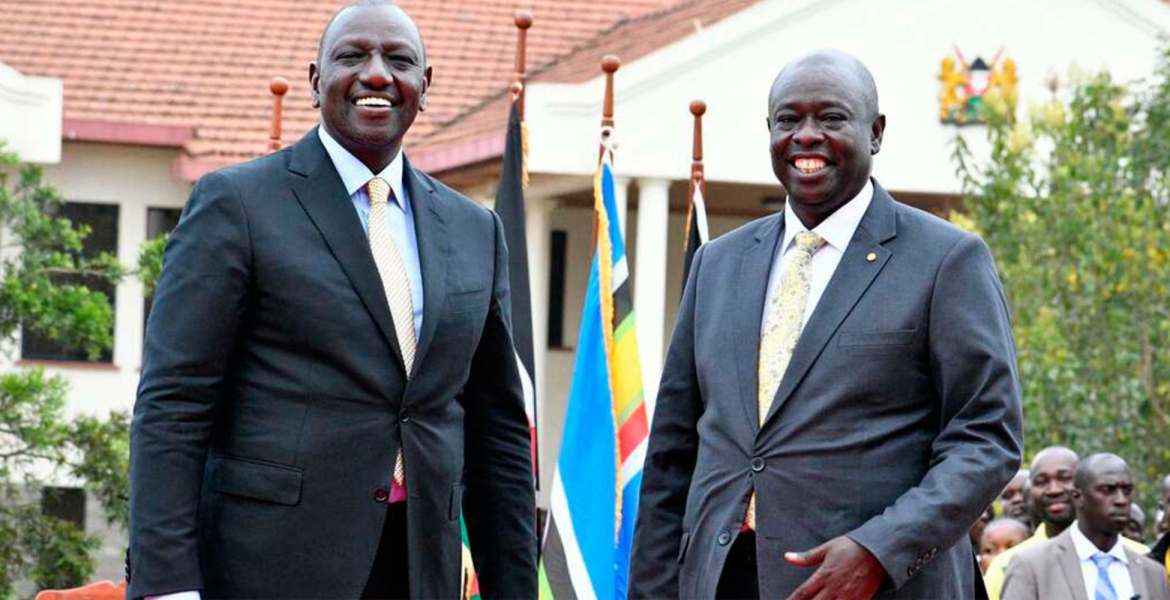 Deputy President Rigathi Gachagua has rubbished reports of a fallout between him and President Ruto over the sharing of government appointments.
Speaking during the Christ is the Answer Ministries (CITAM) Karen Silver Jubilee Celebration Service on Sunday, Gachagua insisted that his working relationship with President Ruto is still intact and that the two are committed and determined to deliver their pledges to Kenyans.
The deputy president further claimed that their detractors were regrouping and using the media to drive a wedge between him and President Ruto, urging Kenyans to disregard false media reports.
"For the avoidance of doubt, the Ruto administration is solid, is focused on service delivery and will not be distracted by propaganda, innuendos that do not make sense," Gachagua said.
He also said that Ruto's political adversaries, who worked tirelessly to prevent his rise to power, are funding obscene headlines in the media to oppose his administration and are envious of his relationships with other nations.
"These people, while you were away, crafted a narrative that now that you are succeeding and the world has accepted you and accepted your leadership and are responding to your various engagement, you are a puppet of the West," he added.
President Ruto, who also attended the same service, echoed Gachagua's sentiments, saying his government is focused on service delivery and will not be distracted by those in the opposition.
"My deputy has said there is a bit of noise, but you know everybody is doing their job. I think the opposition is doing their job, as executive we will do our job, the judiciary will equally do their job. But as the Bible says, all works well for the good of those who trust in Jesus, I am sure that all these will work well," he said.