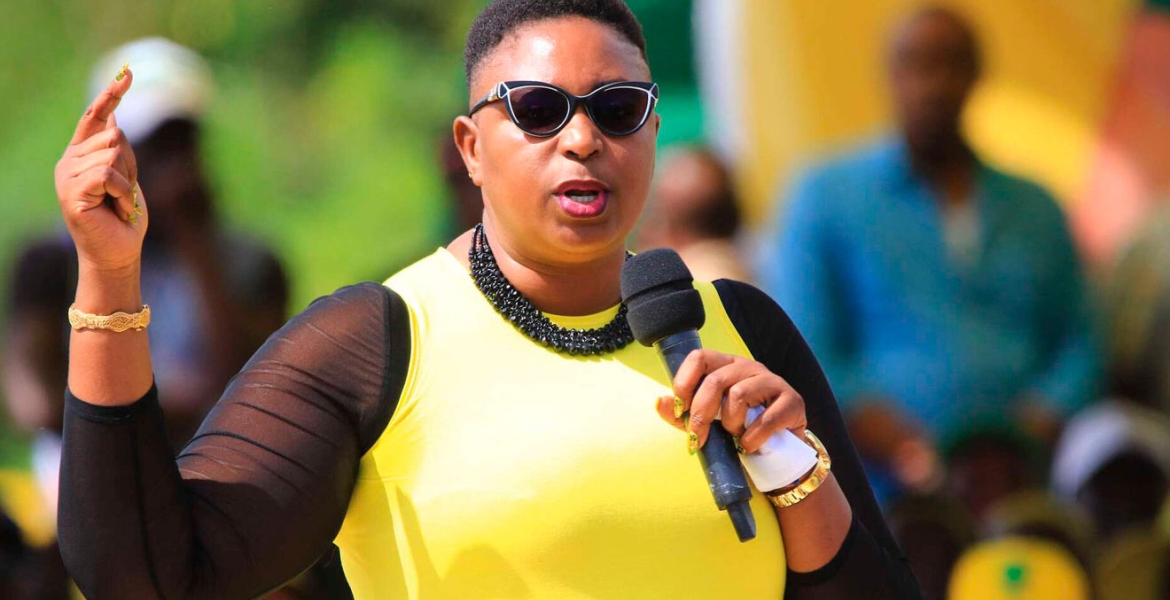 Public Service, Gender and Affirmative Action Cabinet Secretary Aisha Jumwa has lifted the ban on disco matanga in Kilifi County.
Disco matanga is a funeral fundraiser popular in the Coast and Western Kenya where music is played all night at the home of the deceased and funds are raised by 'charging' dancers and spectators.
Former Interior Cabinet Secretary Fred Matiang'i imposed a ban on the ceremonies in 2019, saying they had become a haven for criminals and were to blame for the increased cases of teen pregnancies in the county.
"This thing called Disco Matanga is no longer a cultural event. Criminals are taking advantage to commit a felony," he said.
"Cases of early pregnancy in Kilifi are associated with this nonsense called Disco Matanga. We have agreed today and informed the Kilifi county commissioner and his county security team that all these must end by 11 pm."
On Saturday, CS Jumwa said the ban has negatively impacted on the businesspersons operating disco businesses in the county but ordered the police to ensure no minor attends the ceremonies.
 "We promised to uplift small businesses and not kill them. The ban has deprived many people of their livelihoods hence I lift the ban on disco matanga. Minors should not be allowed in these functions. Police should arrest those who are found attending the functions," Jumwa said.
Jumwa claimed that poor parenting was to blame for immorality among young people in Kilifi and the whole country.
"As a parent, you should always know where your child is. When the child leaves home for these functions where is the parent? Do not abscond your duties and allow your child to roam around then you blame disco matanga. If we arrest a few parents and charge them then this matter will get a solution," she added.