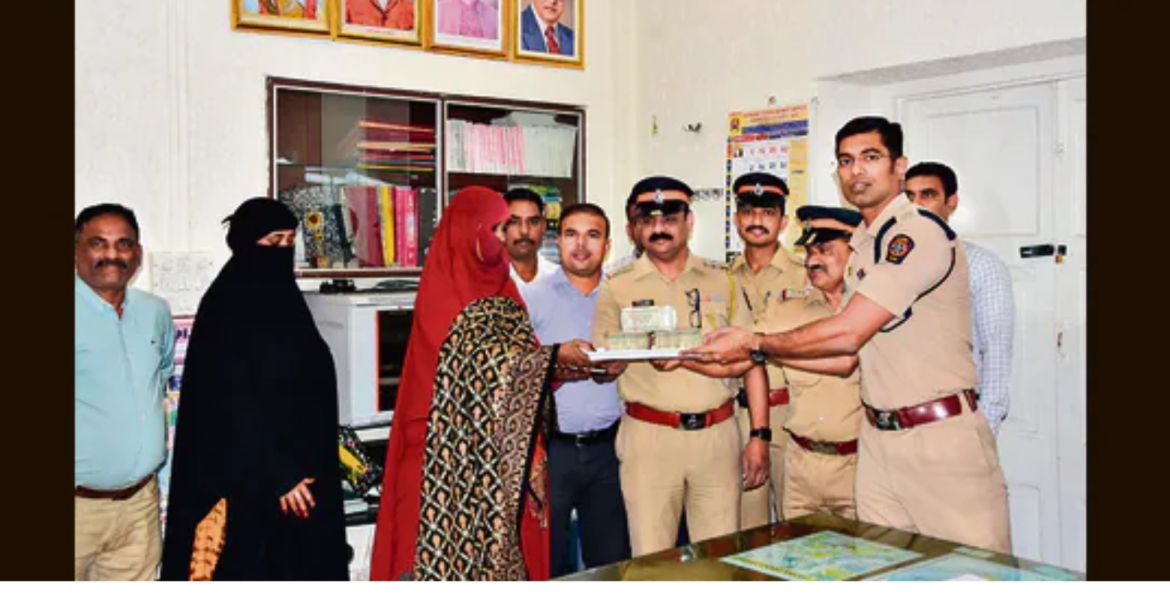 Two Kenyan women who had traveled to India to buy clothes for sale have thanked Mumbai police for swiftly recovering the money they had forgotten in a cab.
Deka Mohammed Aziz, 43, and Hodan Jemak Murassai, 43, were in Colaba, Mumbai to buy some garments and were staying in a hotel in Masjid Bunder, Hindustan Times reported.
At around 8 p.m. on Monday, the two boarded a taxi to Colaba Market but they forgot a bag containing ₹15 lakh (about Sh2.2 million) in cash in the cab.
"The women enquired about the cabbie for a while. Later, they approached the police at around 9 p.m.," said Vijay Hatiskar, senior police inspector, Colaba police station.
Police immediately launched a search for the cab driver and several teams were formed to check CCTV camera footage. 
"A team headed by assistant inspector Dnyaneshwar Khandekar and sub-inspector Vishal Jadhav comprising constables Vijay Bhor, Hanumant Nalawade and Sarjerai Kamble found the taxi at 4 a.m.," Hatiskar added.
The driver identified as Tribhuvan Gaud initially denied having any knowledge about the bag, prompting police to show him the footage of the two women alighting from his taxi.
"Gaud accepted that he had the bag and returned it. On Tuesday, the cash was handed over to the women in the presence of DCP Zone 1, Hari Balaji," Hatiskar said.
Police said the two women regularly purchase garments from India to sell them in Kenya.
Mumbai Police Commissioner Vivek Phansalkar announced a reward to the police team for their quick response.