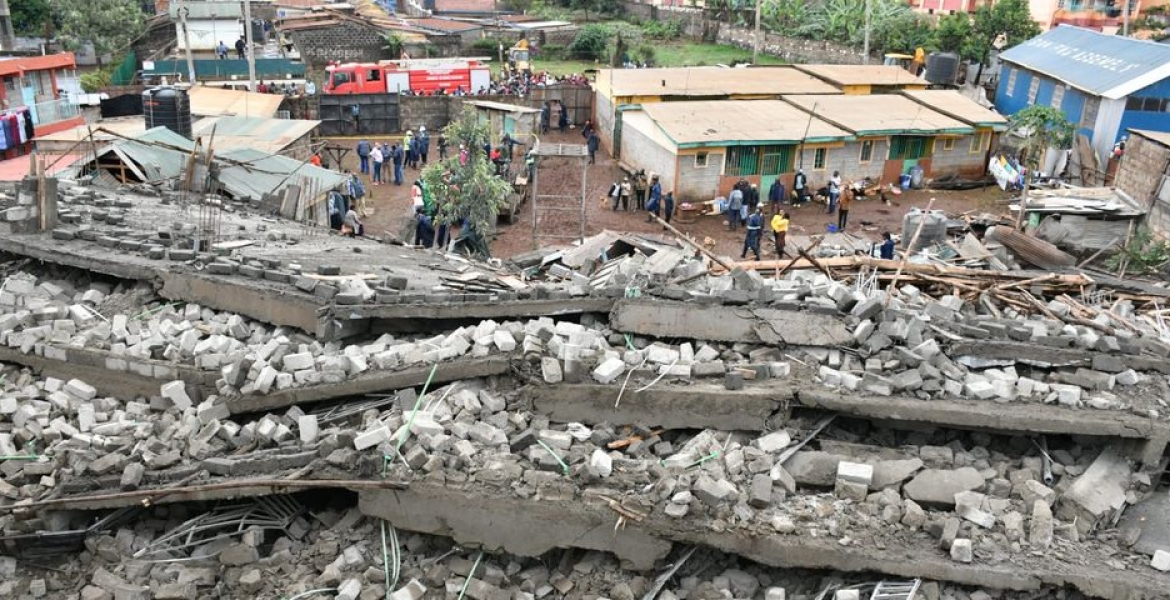 The owner of a five-storey building that collapsed in Ruaka, Kiambu County on November 17th will face murder charges, police said.
Jennifer Kamau, who was arrested on Monday by detectives at the Jomo Kenyatta International Airport (JKIA) while attempting to flee the country, will answer to murder charges and other offenses following the death of two tenants in the tragedy. 
The Directorate of Criminal Investigations (DCI) said Kamau was intercepted by JKIA-based detectives just before she boarded a flight destined for Texas in the United States.
"Jenniffer Kamau, who was arrested as she fled the country will answer to the offenses of Criminal Negligence and Murder, contrary to section 203 as read with Section 204 of the Penal Code," the DCI said.
Four other officials from the Kiambu county government planning department will also face similar charges at the Kiambu law courts on Tuesday.
Meanwhile, the owner of another building that collapsed in Ruiru, Kiambu County on Monday will also be arraigned at a Ruiru court. Stephen Ngaruiya will answer to charges for the offense of constructing a building without requisite approvals.
The five-storey residential building collapsed hours after more than 100 tenants were evacuated when cracks were seen on its pillars on Sunday afternoon.