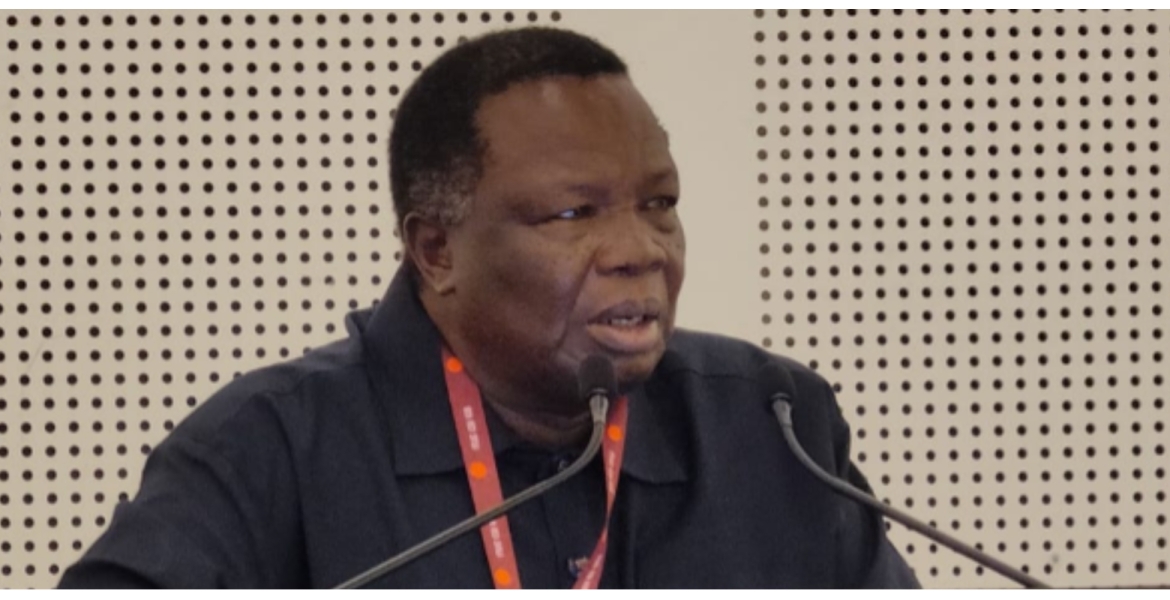 Central Organization of Trade Unions (COTU) Secretary-General Francis Atwoli has been re-elected the Vice President of the International Trade Union Confederation (ITUC) for a fourth term of four years.
Atwoli, 72, was unanimously approved by more than 2000 delegates during the ongoing trade union organization's 5th Congress in Melbourne, Australia.
"The position you have just bestowed on me this morning isn't an easy one. You are sending me to fight for working men and women wherever they are in the world. I will never let you down. I will stand for your interests and put up my life for you always," Atwoli said following his re-election.
The veteran trade unionist further assured the new General Secretary Luca Vasentini from Italy of the support from COTU (Kenya) in ensuring he delivers on his vision. 
Earlier on, Atwoli was elected unopposed to the seven-member Credentials Committee, which determines who qualifies as a delegate of the International Trade Union Confederation.
The Committee also reports on the composition of the various delegations per country as well as the extent of their individual voting power.
Atwoli was also elected as a titular member to the General Council of the ITUC to represent the Eastern Africa Region, after being proposed by a delegate from Tanzania and seconded by trade union leaders from Uganda, Rwanda, Burundi, Somalia, Mauritius, among others. 
With more than 200 million members from 163 countries, the ITUC is the largest trade union organization in the world with its headquarters in Brussels, Belgium.
Atwoli also serves as a member of the International Labor Organization (ILO) Governing body in Geneva, and President of the Organization of African Trade Union Unity (OATUU) with headquarters in Accra, Ghana.