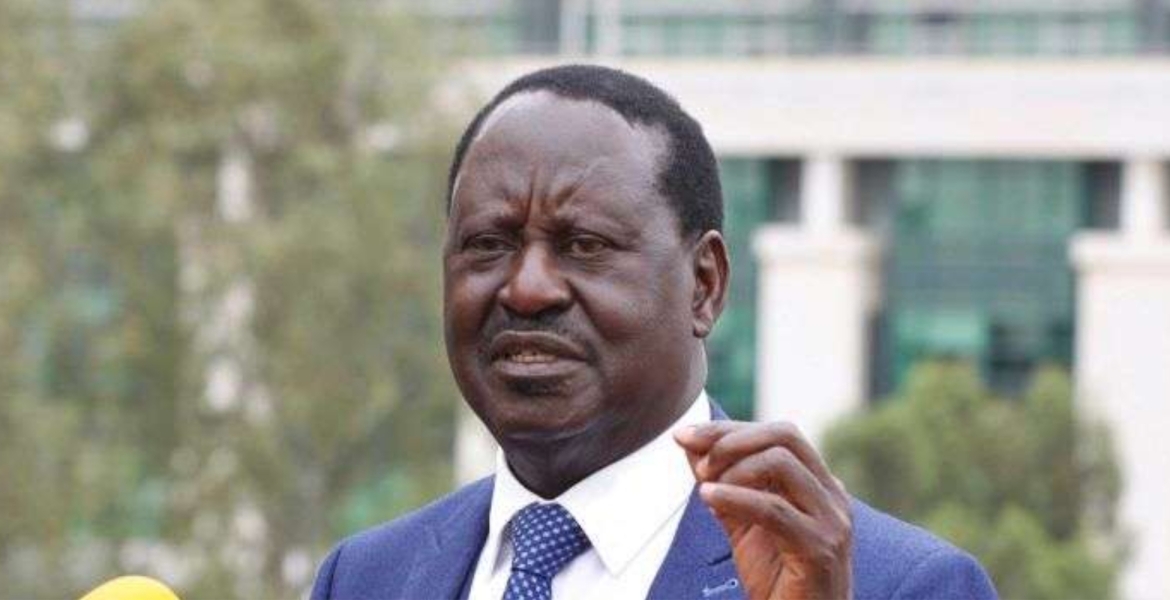 Opposition leader Raila Odinga has called on Kenyans to reject President Ruto administration's plan to import genetically modified organism (GMO) foods.
Addressing the press on Sunday, Odinga accused the government of lifting the ban on GMO foods without consulting the public and warned of its disastrous consequences.
The Azimio La Umoja One Kenya coalition party leader said the action abandons Kenyan farmers' seeds, soils, and ecosystems for the benefit of foreigners and their businesses.
"It's a betrayal of our country and our people. The UDA regime will subject Kenyans to unproven and dangerous foods in an attempt to please international interests," Odinga said.
He further claimed that Ruto's administration was acting as a puppet for foreign corporations, adding that there is no scientific study showing that GMO foods will benefit the country.
"We challenge the government to show us the study it is relying on to bring us GMO. GMO is a new form of colonialism that will leave us dependent on foreign nations," he added.
He warned that GMOs can completely wipe out native and natural crops, leaving Kenyans dependent on seeds and foods produced by GMO multinationals.
Odinga asked Trade, Investments, and Industry Cabinet Secretary Moses Kuria to apologize to Kenyans over his remarks on GMO foods and death.
"We call upon Kuria and the UDA regime to apologize to the Kenyan people.  Officials who lack scientific literacy on such serious matters must never use their office to demean the Kenyan people as though we are a helpless, enslaved lot," he said.
On Thursday, Moses Kuria announced government plans to allow the import of six million bags of both GMO and non-GMO maize duty-free for the next six months to mitigate the nationwide food shortage caused by the ongoing drought.