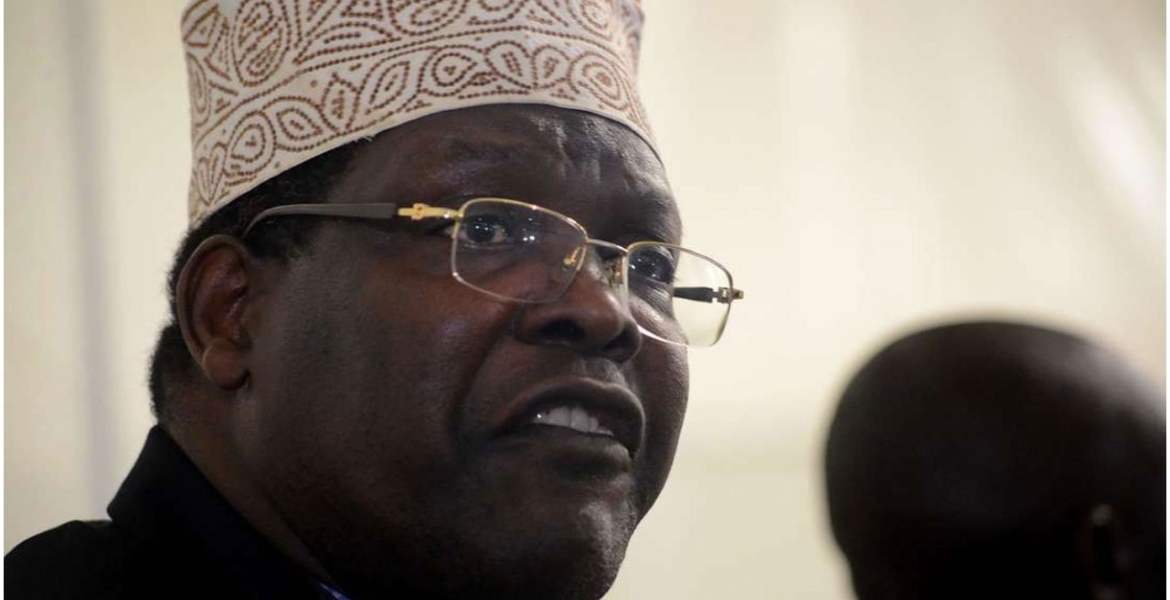 Lawyer Miguna Miguna has weighed in on the debate about the government's move to allow the importation of genetically modified maize.
On Thursday, Trade Cabinet Secretary Moses Kuria announced the government will allow the import of six million bags of both GMO and no-GMO maize in the next six months to mitigate the food shortage caused by the ongoing drought in the country.
The announcement came a month after the government lifted a 10-year ban on the cultivation and importation of genetically modified crops. In a press release, the Cabinet said that the decision was guided by recommendations of a task force on genetically modified foods and food safety and guidelines of the National Biosafety Authority.
Miguna, who returned to the country last month after his deportation in 2018, termed the government's move to authorize GMO foods as irresponsible and reckless.
"I say a firm no to the mad rush to import GMO maize and other foods to Kenya. I believe that it's irresponsible and amounts to recklessness on the part of the Kenya Kwanza government," said Miguna on Twitter.
"Such national policy shifts should be preceded by wide national consultations and debates."
Miguna joins opposition leader Raila Odinga and other advocates who have opposed genetically modified foods, citing safety issues to human health and the environment.
On Sunday, Odinga called on Kenyans to reject President Ruto administration's plan to import genetically modified maize, saying the move could completely wipe out native and natural crops, leaving Kenyans dependent on seeds and foods produced by GMO multinationals.
"It's a betrayal of our country and our people. The UDA regime will subject Kenyans to unproven and dangerous foods in an attempt to please international interests," Odinga said.
He further claimed that Ruto's administration was acting as a puppet for foreign corporations, adding that there is no scientific study showing that GMO foods will benefit the country.
"We challenge the government to show us the study it is relying on to bring us GMO. GMO is a new form of colonialism that will leave us dependent on the foreign nations," he added.