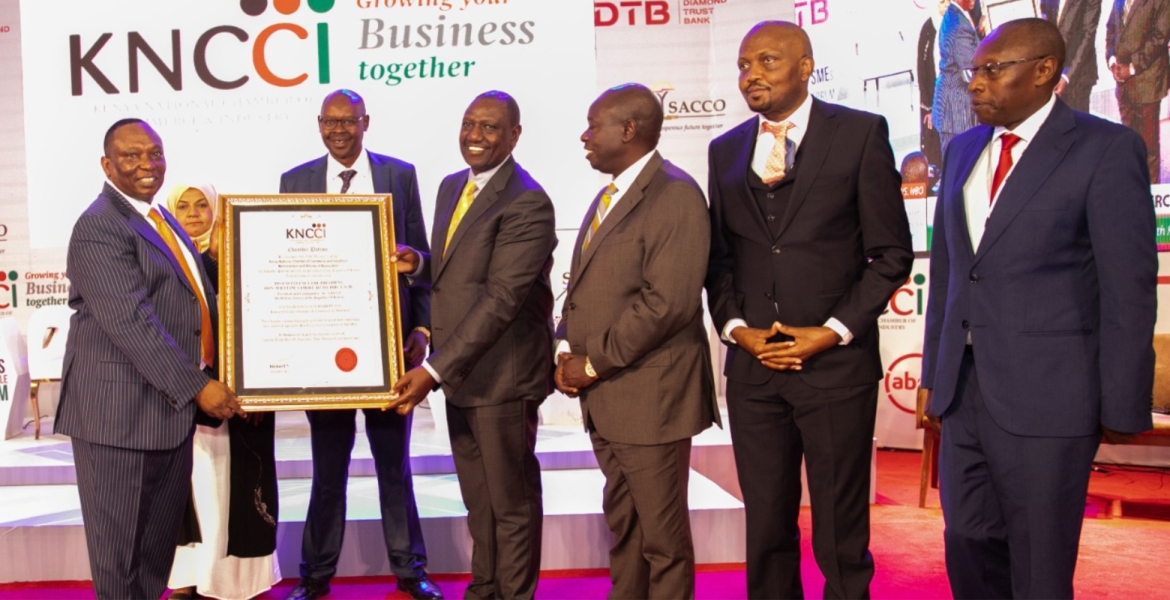 President Ruto has announced the government's plan to have locally manufactured smartphones that will cost less than Sh5,000 in the next one year.
Speaking at the Kenya National Chamber of Commerce and Industry (KNCCI) Annual General Meeting in Nairobi on Thursday, Ruto said the move is part of his administration's plan to have the country fully connected through technology, adding that it will see Kenya boast of the cheapest smartphones in Africa.
"The real last mile in technology is the gadget and already we are working with Telcos so that we can have a smartphone that is going to be less than Sh5,000 and that can do everything you want," said Ruto.
"We want to see if we can get it for $30 (Sh3,654) or $49 (Sh4,872). I want to promise the country that in the next 8 to 12 months we will have the cheapest smartphone in Africa, manufactured in Kenya."
The president further said he intends to have all government services digitized to grant citizens the advantage of seeking services remotely.
"We have about 15% of government services on the digital platform. We plan to move 90% all government services on the digital platform. By God's grace, between 6 to 19 months, we will have moved 80% of all services onto the digital platform and ensure that you can access government services from the comfort of your home," he said.
The platform, he said, will also allow a seamless collection of taxes, adding that he plans to incorporate many more government projects into the digital space including the superhighway.
"The concept of the superhighway is to make it cost-effective to work in the digital space. It is supposed to make sure the country is connected," he added.