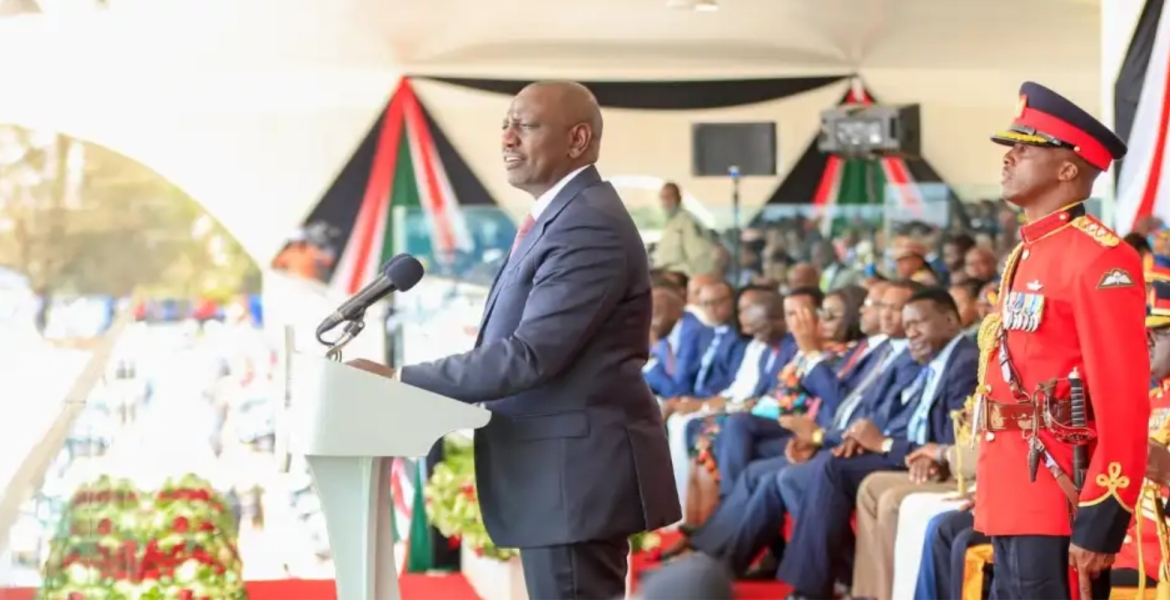 President Ruto has ordered an investigation into the alleged extra-judicial killings by police officers attached to the disbanded Special Service Unit (SSU) of the Directorate of Criminal Investigations (DCI).
Speaking on Thursday at Uhuru Gardens during this year's Mashujaa Day celebrations, Ruto said those found culpable will be held accountable.
"I have directed that immediate measures be undertaken to disband the Special Services Unit in the Directorate of Criminal Investigations and with urgency investigations must commence so that those found culpable are held accountable," said Ruto.
He added: "There must also be robust mechanisms throughout the police service to maintain high professional standards, scrupulous adherence to the rule of law, accountability for actions and decisions and operational transparency."
The president pointed out that a professional police service cannot resort to "disastrous policies like extra-judicial murder as part of policing."
"I believe we can keep this country safe and secure without tormenting our people. We can efficiently and effectively suppress crime, monitor, disrupt and apprehend criminals without abducting, torturing, killing or causing citizens to disappear," he added.
He further indicated that the Kenya Kwanza administration has effected a raft of changes to ensure the independence of the National Police Service (NPS) and ensure the criminal justice system is professional.
"These actions extend to the facilitation of the Director of Criminal Investigations to expeditiously resolve investigations to a standard that can support effective prosecution and secure convictions. The independence of the National Police Service for its institutional credibility and efficiency, citizen safety and welfare and effective maintenance of law and order," he added.