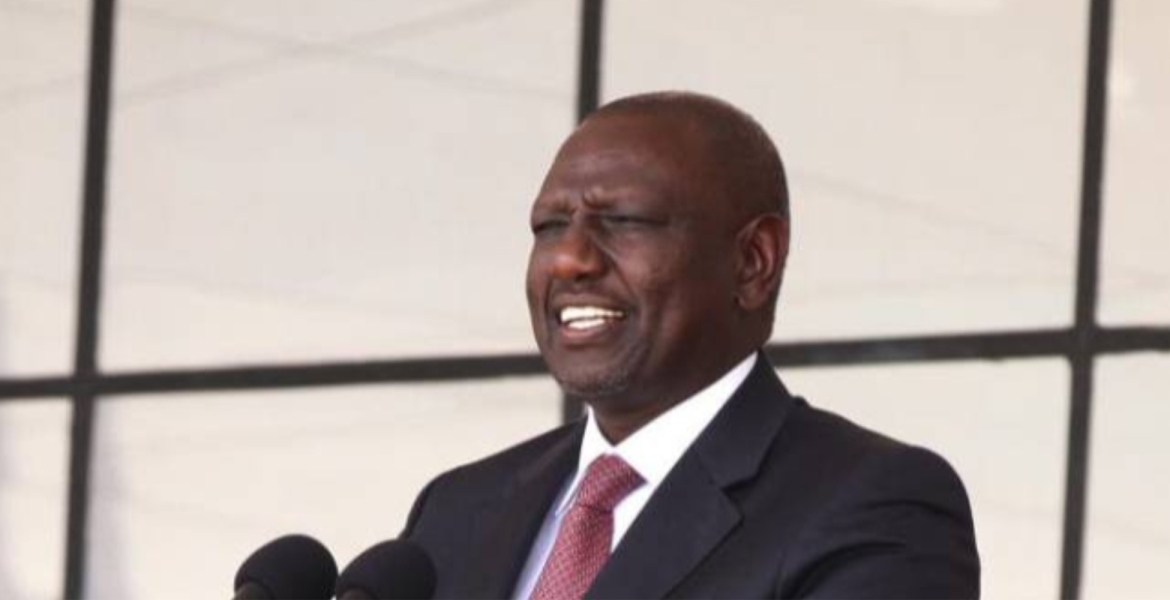 President Ruto has pledged to build at least 100 dams in the next three years as part of a long-term solution to the country's food insecurity.
Ruto, who spoke during the 59th Mashujaa Day celebrations at Uhuru Gardens on Thursday, said the dams will be constructed through Public Private Partnerships (PPP) and will enable the government to double the land under irrigation to 1.4 million acres by 2025.
"Irrigation is the ultimate solution in guaranteeing food security in our country. We are working on innovative investment mechanisms through private-public partnerships to construct at least 100 dams," said Ruto.
He added: "Consequently, it will be possible to progressively irrigate the 3 million acres already identified as irrigable land. In the next 3 years, the government plans to double the land under irrigation to 1.4 million acres."
He pointed out that 200,000 acres of irrigable land will be allocated to rice irrigation, noting that the rice irrigation schemes already have mechanisms in place that only need improvement.
"Of these, 200 000 acres will be under rice irrigation and 500,000 under other food crops. Rice production in Bunyala, the Tana delta, Rahona in Garissa, Mwea and Ahero will take priority as these are areas that have already mechanisms for us to upscale," he said.
The president similarly said his administration will continue with the fertilizer subsidy in the short term as they make plans to manufacture the product in partnership with other East African countries.
"Our government's first intervention to address the fertilizer challenge and make it available to counties and regions that plant in the short rain season was to import 1.5 million 50kg bags and distribute them at a lower cost of Sh3,500," he said.