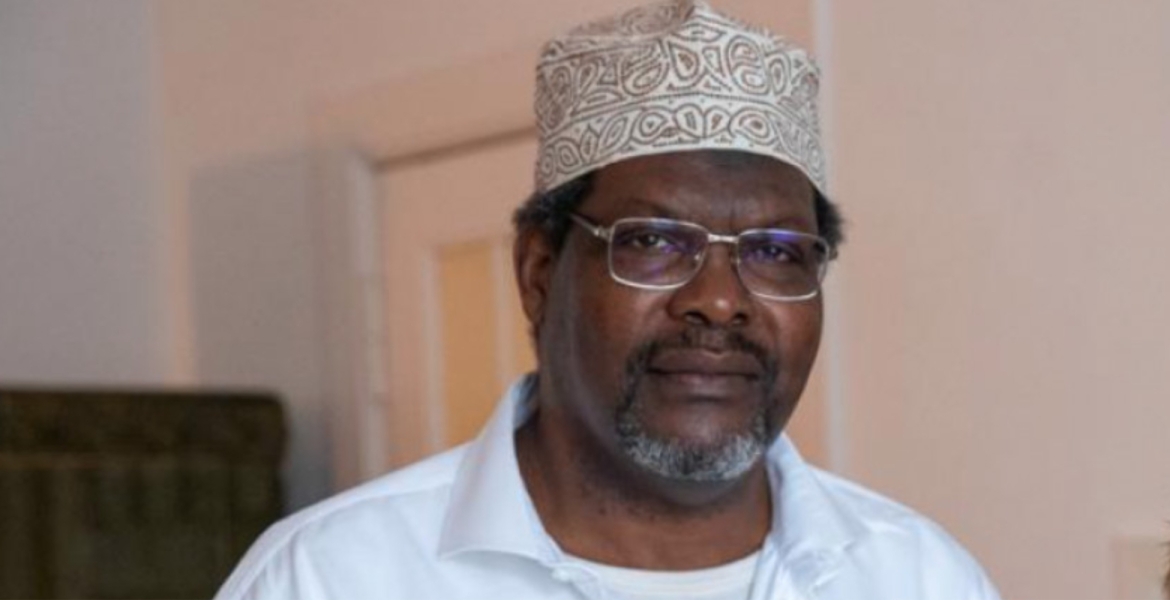 Lawyer Miguna Miguna, who will return to the country on Thursday after his deportation nearly five years ago, has been invited to attend the Mashujaa Day celebrations in Nairobi.  
Through Twitter on Wednesday, Miguna shared his official invitation to the national celebration that will be held at Uhuru Gardens and presided over by President Ruto. Miguna is also invited to a party at State House after the celebration.
"His Excellency William Ruto and First Lady Rachel Ruto requests the pleasure of the company of Dr. Miguna Miguna to a Garden Party on the occasion of the Mashujaa Celebrations at State House Nairobi at 1 pm," reads a second invite shared by Miguna.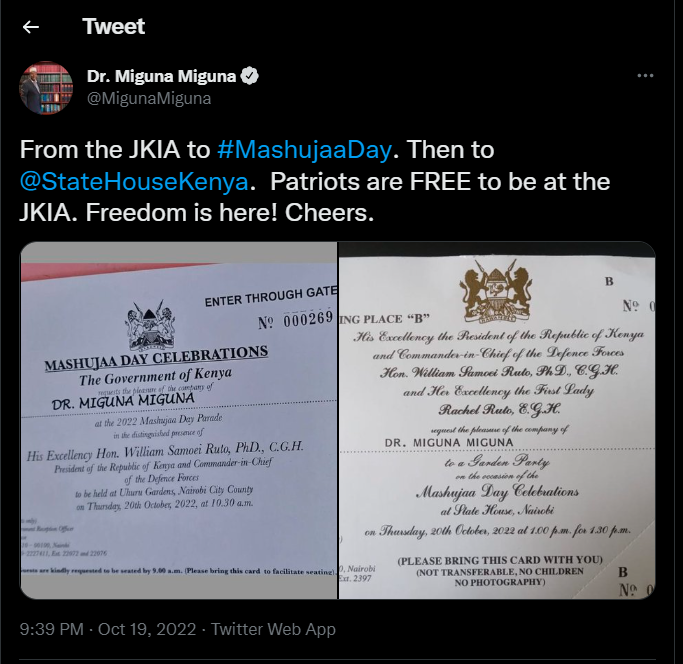 Miguna, who was deported to Canada in February 2018, announced he will land at the Jomo Kenyatta International Airport (JKIA) on October 20th at 6.00 a.m. after President Ruto issued him a new passport and lifted the travel led alerts blocking his return.