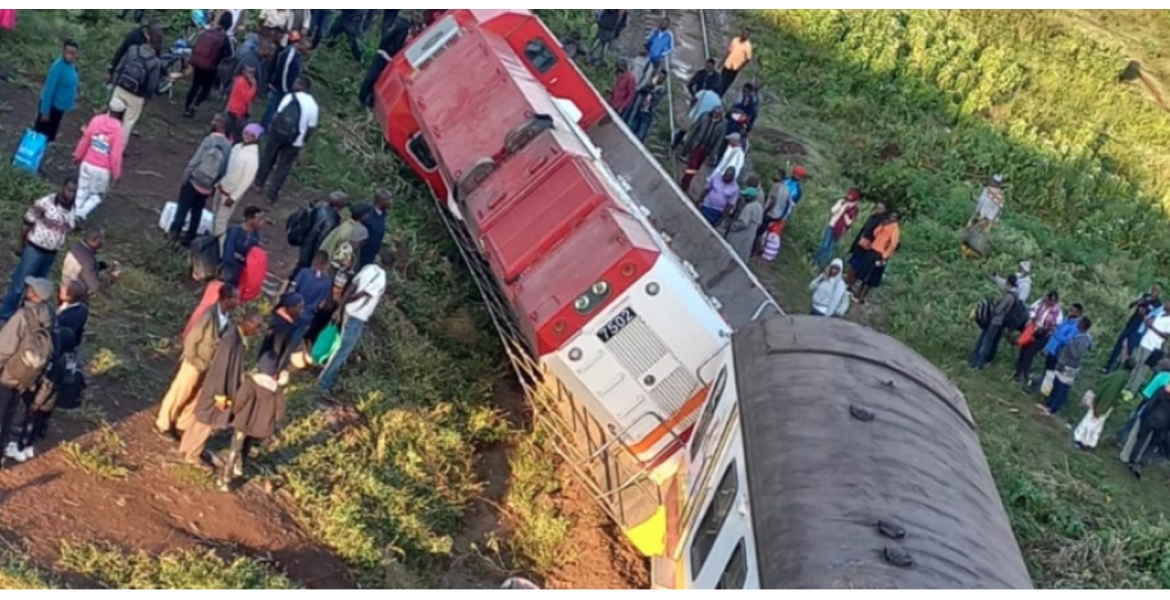 Over 250 passengers were left stranded on Saturday after a Kenya Railways commuter train en route to Kisumu from Nairobi derailed. 
The train derailed at Mamboleo junction where the railway intersects the Kisumu-Kakamega road, causing a huge traffic snarl-up, according to Kisumu Railways OCPD Evans Gitembe.
Gitembe said all the passengers were evacuated with no injuries reported while motorists using the busy Kisumu-Kakamega road were diverted to the nearby flyover that had been closed due to the ongoing construction works.
In a statement, Kenya Railways Corporation (KRC) said the 6 a.m incident was caused by heavy siltation at the point where the road intersects the railway line.
"This siltation was as a result of the accumulation of waste due to poor drainage and dumping from a nearby road construction site which was washed off by heavy rains that occurred last night, and then settled into the road-railway line intersection," read the statement in part.
KRC said it is working closely with the Kenya National Highway Authority (KeNHA) to clear the road and bring the situation back to normalcy.