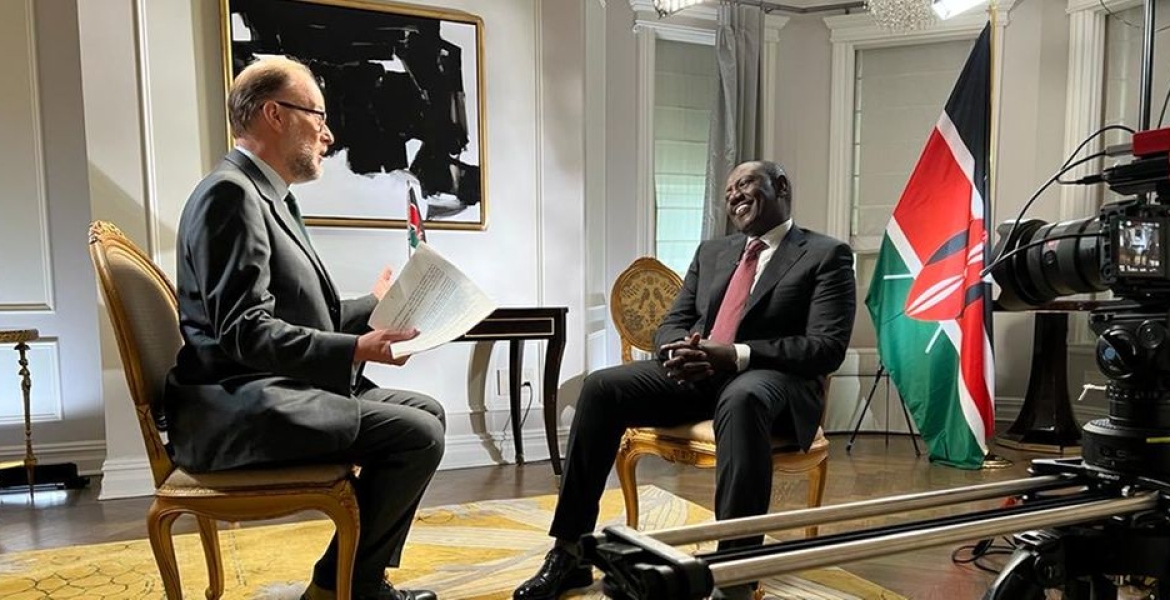 President Ruto has defended his decision to appoint his predecessor Uhuru Kenyatta as Kenya's peace envoy to the Horn of Africa and the Great Lakes region.
In an interview with Al Jazeera on Saturday, Ruto said he appointed Kenyatta because he has confidence in his capabilities to deliver on his new mandate.
Asked why he chose him despite their presumed bad blood and rivalry, Ruto insisted that his fallout with Kenyatta was purely political and should not be misconstrued to mean he harbors a grudge against him.
The president further pointed out that he had put the past behind and his sole focus is to serve all Kenyans irrespective of their political affiliations.
"I am the big brother now, it is in my place to work with him. I think it is the right thing to do, and I will not allow negative energy to be built around our country. I believe Uhuru Kenyatta can bring value to the region," said Ruto.
He added: "It was a competition. President Kenyatta had a candidate and he did not win, I beat his candidate...that is a democratic process which is behind us and we have a country to govern and a region to look after."
During his inauguration ceremony on September 13th, President Ruto named Kenyatta as Kenya's peace envoy in the region.
Ruto said Kenyatta will be in charge of the peace initiatives that Kenya has been undertaking across the region, stating that his predecessor has been instrumental in steering peace initiatives, especially in neighboring Ethiopia and Great Lakes Region which comprises the Democratic Republic of the Congo, Burundi, Rwanda, and Uganda.
He assured that his administration will support all the peace initiatives that would be spearheaded by Kenyatta.