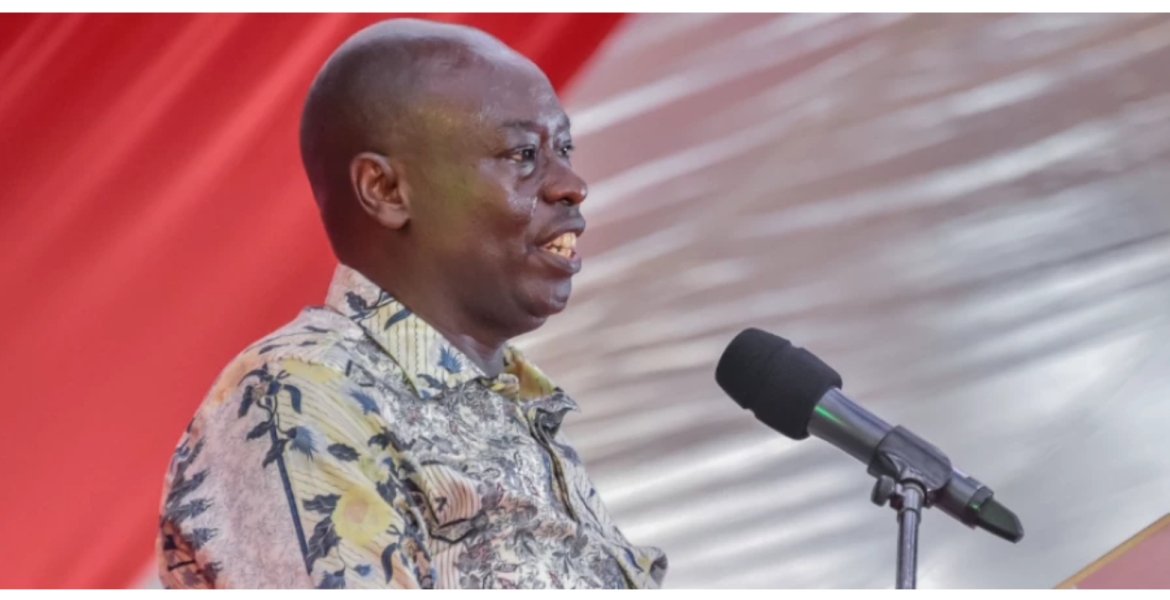 Deputy President Rigathi Gachagua has assured Kenyans that the Kenya Kwanza administration will not abolish the contentious Competence-Based Curriculum (CBC).
Gachagua, who spoke during the 94th edition of the Kenya Music Festival in Kisumu on Saturday, said a task force will be formed to collect views on how to improve CBC and the entire education system in the country.
The deputy president urged parents, teachers and students to turn out to present their views once the task force on the review of CBC is established 
"Our intention is not to abolish the syllabus but retain what is good and improve what is causing concern," said Gachagua.
"When that team is unveiled and will be going around the country, please don't just complain at home or in market centres…please turn up and present these people with your views on what you think should be done to improve CBC and the entire education system."
A section of Kenya Kwanza leaders led by Musalia Mudavadi has previously called for the scrapping of CBC, arguing that it was hurriedly implemented by the Jubilee administration without wide consultations with stakeholders.
"…CBC was hurriedly implemented without wide and genuine consultations with stakeholders and the new system is a big burden and an academic frustration to Kenyan parents," said Mudavadi.
Former Kenya National Union of Teachers (KNUT) Secretary-General Wilson Sossion termed CBC a deceptive curriculum that threatens to reverse the country's educational successes.
Sossion, a member of President Ruto's political camp, called for the suspension of the new curriculum, saying it was being implemented in an unprofessional manner. He claimed that the 2-6-3-3 educational system, which was introduced in 2017 to replace the 8-4-4 curriculum, did not follow all the necessary protocols before implementation.