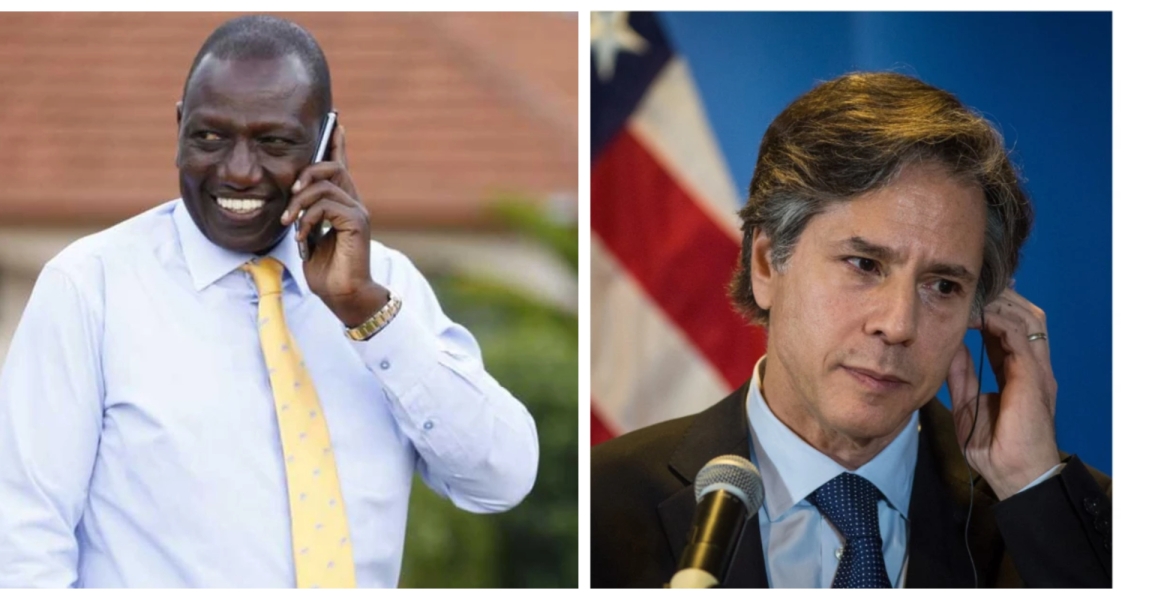 President-elect William Ruto and US Secretary of State Anthony Blinken have held talks over bilateral ties between Kenya and the US.
Blinken said the discussions held via phone focused on the partnership between the two countries and their shared global priorities.
"Secretary of State Antony J. Blinken spoke today with Kenyan President-elect William Ruto. The Secretary congratulated President-elect Ruto on his election and commended all Kenyans for their conduct of a peaceful electoral process," the US State Department said in a statement.
He reiterated the US commitment to strengthening ties with Kenya on economic prosperity, climate and energy, global health security, and democracy and security issues.  Blinken also welcomed Kenya's continued leadership on regional security challenges.
"Secretary Blinken also reaffirmed the United States' commitment to deepening the strong partnership between the United States and Kenya," the statement added.
On Wednesday, US President Joe Biden congratulated Ruto following the conclusion of a peaceful electoral process.
In in a press briefing, the White House Press Secretary Karine Jean-Pierre said Biden also congratulated Kenyans for carrying out a peaceful election.
"We congratulate William Ruto on his election as President of Kenya, and commend Raila Odinga and other candidates for abiding by the Supreme Court's ruling," the White House press secretary said.
Biden committed to strengthening the long-standing partnership between U.S and Kenya "based on a commitment to democracy, security and economic prosperity."